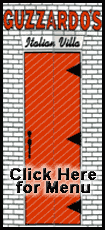 A delegation led by government spokesman Ali al-Dabbagh will discuss reinstating the National Olympic Committee, which was dissolved by the Baghdad government in May, and led to the IOC suspending Iraq from the Olympics for political interference.
Iraq also has verbally committed to a compromise by holding free elections to its national committee under IOC observation.
"Our expectation -- and this has been made clear -- is that they come to Lausanne to confirm this pledge in person," IOC spokeswoman Giselle Davies said late Monday.
The talks will come 24 hours before a Wednesday deadline to submit competitors' names for the athletics events and 10 days before the opening ceremony in Beijing.
A breakthrough in Tuesday's talks would allow two Iraqi track and field athletes to compete in athletics events.
Five other hopefuls in archery, judo, rowing and weightlifting lost their chance to compete when a deadline to select teams for other sports passed Wednesday with no break in the stalemate.
Basil Abdul Mahdi, an adviser to the Ministry of Youth and Sport, said last week there would be "no retreat" in Baghdad's decision to replace the disbanded Olympic Committee, which the government claimed was rife with corruption and other abuses.
The IOC has insisted the old committee be reinstated even though four members were kidnapped two years ago. Their fates remain unknown.
A compromise seemed possible Friday when mediators from Germany and China became involved in talks.
Now Abdul Mahdi is part of the Iraq delegation in Switzerland that also includes Sadiq al-Rikabi, a senior political adviser to Prime Minister Nouri al-Maliki.
"All being well ... then the two track and field athletes will be able to compete in Beijing," Davies said.