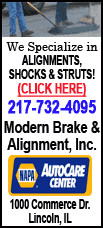 Rodriguez, a 14-time All-Star in the option year of a $50 million deal he signed with the Tigers in February 2004, will step into the hole in the Yankees' lineup created by Jorge Posada's shoulder injury. Posada had arthroscopic surgery on his right shoulder Wednesday and is out for the season.
"You have to give up to get," Yankees general manager Brian Cashman said. "You have to do the balancing act."
Tigers president Dave Dombrowski said the team didn't want to trade Rodriguez, but had bigger needs in the bullpen. The two teams began discussing the deal early Wednesday and had it wrapped up about six hours later, just as the Yankees were finishing off a 13-3 win over the Orioles.
"It's going to be very exciting. They are in the race and I'm ready to do my job," Rodriguez said.
The Yankees expect Rodriguez to join the team on Thursday, when they start a four-game series against the Los Angeles Angels.
"First let me say that Pudge has done an outstanding job for us," Dombrowski told reporters before Detroit played the Cleveland Indians. "I'm sure he was very surprised by this, but for him this is a good situation. He's going to New York City, and they are in contention."
The 36-year-old Rodriguez, who has won the Gold Glove award 13 times, was hitting .295 with five homers in 82 games this season.
"Pudge had a no-trade clause and he waived it today to go to New York," Rodriguez's agent, Scott Boras, told The Associated Press on Wednesday afternoon. "Pudge has always wanted to play in New York and Detroit felt it needed a relief pitcher, so both sides were able to get what they wanted to some degree."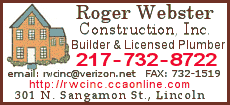 The Yankees made their second deal in the week leading up to Thursday's trade deadline. On Friday, the Yankees acquired outfielder Xavier Nady and left-hander Damaso Marte from the Pittsburgh Pirates for four minor leaguers.
Farnsworth, an inconsistent part of the Yankees' bullpen for the past three seasons, was 1-2 with a 3.65 ERA in 45 games for New York. He joins a bullpen badly in need of reinforcements, three days after veteran Todd Jones was removed from the closer role in Detroit.
"It's always hard, no matter what," Farnsworth said in the Yankees' clubhouse. "Just one of those things you have to deal with."
Farnsworth pitched for the Tigers for the first four months of 2005, compiling a 2.32 ERA in 46 games before he was traded to the Braves at the trading deadline.
Fernando Rodney, who has one career save, is the new closer for the Tigers. He came in Tuesday night in a non-save situation and gave up a run in the ninth.
Dombrowski said it would be up to manager Jim Leyland to decide where to slot Farnsworth in the bullpen, and said Brandon Inge would take over at catcher.
"We think Brandon Inge can do a fine job at catcher and at the same time we've done some repair to our bullpen," Dombrowski said.
Inge said he was excited to be getting a chance to start behind the plate on an everyday basis for the first time since 2003, when he started 98 times at catcher. Since then, he's gotten most of his starts at third base.