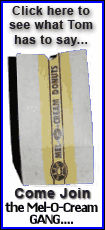 Hours after Marlins president David Samson said anything is possible, club owner Jeffrey Loria denied a deal was in place that would send Ramirez to Florida as part of a three-team trade.
"There's no news, nothing to talk about," Loria said early Thursday.
The Palm Beach Post reported on its Web site that the Marlins reached a tentative agreement to acquire Ramirez from Boston in a swap that would send outfielder Jeremy Hermida and prospects to Pittsburgh, who would trade outfielder Jason Bay and left-handed reliever John Grabow to the Red Sox. The Post attributed the information to an unidentified baseball source.
But a person with knowledge of the negotiations told The Associated Press early Thursday there was no tentative agreement. The person spoke on condition of anonymity because talks were ongoing, with the trade deadline looming Thursday afternoon.
When asked if the Marlins were close to a deal, Loria said, "I don't want to think about it."
On Wednesday afternoon, Samson didn't rule out a deal for Ramirez.
"I've always told you everything is possible," Samson said on his weekly show on WAXY-AM. "The Marlins always seem to be in the middle of everything. It takes two to tango. We're looking everywhere. We're making calls. We're getting calls. But we're not going to be stupid."
The trade would seem improbable because Ramirez makes nearly as much as the Marlins' entire roster -- he's in the final guaranteed season of his eight-year, $160 million contract. The Red Sox have options for each of the next two seasons at $20 million.
The Marlins' payroll of $22 million is by far the smallest in the majors. They're among the most surprising teams in the majors, and a 7-5 victory Wednesday over the New York Mets left them 1 1/2 games behind NL East leader Philadelphia. The Mets fell a half-game behind the Phils.
After the game, Florida president for baseball operations Larry Beinfest had only one comment for reporters as he attempted to cut off questions about Ramirez.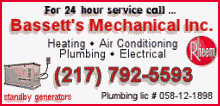 "Talk about tonight's game, guys," Beinfest said.
No one disputes Ramirez is on the market. His often turbulent relationship with the Red Sox took a new twist Sunday when he said, "I'm tired of them. They're tired of me."
On Wednesday, he spoke by telephone with ESPNdeportes.com.
"The Red Sox don't deserve a player like me," Ramirez said. "During my years here I've seen how they have mistreated other great players when they didn't want them to try to turn the fans against them."
In Boston, several players took a wait-and-see approach to a possible trade after a 9-2 loss to the Los Angeles Angels, the Red Sox fifth defeat in six games.
"I think around here there's a lot more smoke than fire," Mike Lowell said. "If something happens, it happens."
"Regardless of what happens," Alex Cora said, "the guy has to play for his future. If he's traded, he'll play hard for that team and try to win a World Series. If not, he'll play hard for us and try to win a World Series."