Shane Victorino provided three hits, three RBIs and three runs, including a solo homer, to help Jamie Moyer (10-6) win his third straight decision.
The 45-year-old Moyer earned his 240th career victory, tying him with Frank Tanana for 12th place among left-handers in major league history.
Moyer went six innings, allowing three runs -- on first-inning homers by Willie Harris and Jesus Flores -- and six hits. Brad Lidge pitched around a leadoff double in the ninth for his 26th save in 26 chances.
The Phillies took a half-game division lead over the New York Mets, who lost to the Florida Marlins 7-5.
The Nationals, a majors-worst 38-69, have lost their past eight games.
After Utley went 14 games and more than 55 at-bats without going deep, prompting questions about his health, he hit a two-run homer to help beat Washington 2-1 Tuesday. After the game, he said he wasn't ailing.
Utley followed that up with another two-run shot Wednesday, giving him 27 homers this season.
The latest came off Tim Redding (7-6), who faced five batters in the fifth inning and allowed all five to score.
After Carlos Ruiz's single, Redding walked Moyer. Jimmy Rollins followed with an RBI double -- which might have been a triple if Moyer hadn't been ahead of him on the basepaths -- and Victorino delivered a two-run single.
Next came Utley's homer and that was it for Redding, who gave up seven runs and 10 hits in his four-plus innings. He has one win in his past 13 starts.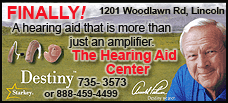 Victorino made it 8-3 with his ninth homer, leading off the seventh against Steven Shell. That ended Shell's 15-inning scoreless streak, the longest by a Nationals reliever in 2008.
Washington scored twice off Ryan Madson in the seventh, when Ryan Zimmerman was credited with an RBI double after Phillies left fielder Jayson Werth stumbled and fell to the grass while trying to get in position to make the catch.