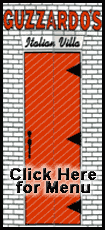 Dempster (12-4) struck out nine and gave up one run and five hits. He won consecutive road starts in the same season for the first time since 2001.
The All-Star warmed up for the eighth, but was pulled to get an ovation from the large Cubs contingent following the solid outings of Ted Lilly on Monday and ace Carlos Zambrano on Tuesday.
The Brewers have lost a season-high four straight at home. Chicago has handled Milwaukee's top starters so far, getting the better of reigning AL Cy Young winner CC Sabathia on Monday, four-time All-Star Ben Sheets on Tuesday and emerging left-hander Manny Parra (9-4) on Wednesday.
Soriano had three hits and two walks, and is now 6-for-12 in the series. He's also scored five runs and stolen three bases, helping Chicago improve to 7-2 in its last nine at Miller Park.
Soriano got the Cubs going in this game, scoring in the first inning when Parra threw a wild pitch on a two-out strikeout.
The Cubs trailed only once in the series so far, erasing a two-run deficit on Monday in their next at-bat, while the Brewers' best hitters have disappeared in the clutch, this time thanks to Dempster.
Up 2-1, the Cubs opened a comfortable lead in the sixth inning when Dempster and Alfonso Soriano singled before Theriot's triple chased Parra.
After reliever Carlos Villanueva struck out Derrek Lee, Aramis Ramirez walked and the Cubs went ahead 5-1 on an RBI single by Reed Johnson. The Cubs added two more runs in the ninth.
Prince Fielder hit his 21st homer in the bottom of the inning for the final margin.
Again the Cubs struck first, even after a two-out strikeout. With runners on the corners in the first inning, Johnson fanned on a pitch that bounced in front of the plate and squirted through catcher Jason Kendall.