Bernanke's speech out of Barcelona, Spain, is scheduled to begin at 9 a.m. Eastern time. After the Fed indicated last month that it intends to keep interest rates on hold amid uncertain outlooks for the economy and inflation, investors are trying to determine if the central bank sees weak growth or surging commodities prices emerging as the greater threat.
Oil prices remain stubbornly near record highs, keeping investors jittery about rising costs for consumers, whose spending accounts for more than two-thirds of economic growth.
Meanwhile, worries about the financial sector have been swelling up again. A day after Standard & Poor's downgraded financial services companies and Wachovia Corp. and Washington Mutual Inc. shook up their top management, The Wall Street Journal reported that Lehman Brothers might need to raise some $4 billion in capital to right itself after taking substantial debt write-downs for its fiscal second quarter, which ended last week.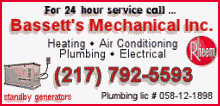 Dow Jones industrial average futures fell 12, or 0.10 percent, to 12,494, while Standard & Poor's 500 index futures rose 0.60, or 0.04 percent, to 1,386.00. Nasdaq 100 index futures rose 2.25, or 0.11 percent, to 2,013.50.
The stock market tumbled Monday due to worries about financial services companies and tepid economic data.
In corporate news, Toll Brothers Inc. reported that write-downs of land joint ventures led the luxury homebuilder to a quarterly loss of $93.7 million. The results were better than Wall Street expected, however.
Staples Inc. raised its hostile bid for Dutch office supplies distributor Corporate Express NV to $2.6 billion. Last month, after two offers from Staples, Corporate Express struck a surprise deal to buy a French competitor, Lyreco SAS, to create an international competitor to Staples.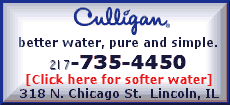 And later Tuesday, major automakers are scheduled to release their monthly sales figures.

Government bonds rose. The 10-year Treasury note's yield, which moves opposite its price, was at 3.95 percent, down from 3.97 percent late Monday.

The dollar traded lower against most other major currencies, while gold prices rose.

Light, sweet crude fell 3 cents to $127.73 a barrel in premarket electronic trading on the New York Mercantile Exchange.

Overseas, Japan's Nikkei stock average closed down 1.60 percent. In midday trading, Britain's FTSE 100 rose 0.22 percent, Germany's DAX index fell 0.27 percent, and France's CAC-40 fell 0.29 percent.

___

On the Net:

New York Stock Exchange: http://www.nyse.com/

Nasdaq Stock Market: http://www.nasdaq.com/

[Associated Press; By MADLEN READ]

Copyright 2008 The Associated Press. All rights reserved. This material may not be published, broadcast, rewritten or redistributed.