CLASSIFIED ADS
---
PUBLISHER'S NOTICE
Federal and state laws prohibit employment advertisements that express a discriminatory preference on the basis of race, age, sex, color, national origin, religion, handicap, or marital status.
Lincoln Daily News will not knowingly accept advertising for employment which is in violation of these laws. Our readers are informed that employment offerings advertised are available on an equal opportunity basis.
---
Making a Difference at The Christian Village: We are looking for enthusiastic, energetic, and outstanding individuals to provide compassionate care to our residents. Our seniors need capable hands and hearts of those willing to make a difference. Join our team today!
LPNs, FT & PT
7 a.m.-3 p.m., 3 p.m.-11 p.m.
** $1,000 Sign-On Bonus **
Send resumes or apply in person at: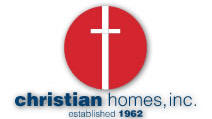 THE CHRISTIAN VILLAGE
1507 Seventh St.
Lincoln, IL 62656
E-mail: careers@christianhomes.org
Fax: 217-735-8686
Another Quality Christian Homes Senior Care Community

Send a link to a friend
---
MERCHANDISER
Part-time, morning hours.
Heavy lifting.
$9.00 an hour
Phone 217-433-9915

Send a link to a friend
---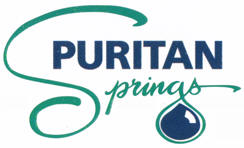 Route Sales/Delivery: Bottle Water
Due to customer growth in central Illinois, we are looking for a candidate that has great people skills, is dependable and able to lift 45 lbs. Must have a good driving record. Class B CDL preferred, but not a must for the right candidate. Benefits include 2 weeks paid vacation, 401(k) retirement plan, flexible benefits plan and health insurance. Apply in person at Puritan Springs Water, 1709 N. Kickapoo, Lincoln, IL 62656; by fax to 217-732-3542; or by e-mail to puritansprings@aol.com.

Send a link to a friend
---
Now taking applications for day, evening and weekend positions for fall employment. Fill out applications on Mondays and Thursdays between 10 a.m. and 3 p.m. or by appointment.
Lincoln College Food Service
Meyer-Evans Student Center
900 N. Ottawa St.
Come to back-door parking lot.

Send a link to a friend
---

LPNís & RNís, Private duty, P/T Weekends only and night shifts with weekend differential pay. Trach/G Tube exp required. Ventilator training provided.
Great pay and benefits Lincoln Area
Call Paula @ 800-383-3535 or 1-309-694-1501

Send a link to a friend
---
Addressers wanted immediately! No experience necessary. Work at home. Call toll-free 1-800-436-7040.

Send a link to a friend
---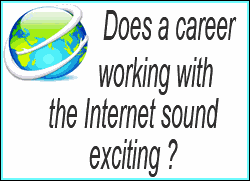 ---
Pivot irrigation service technician wanted in central Illinois. Salary, benefits and paid vacation. Call 309-562-7573 or fax resume to 309-562-7248.

Send a link to a friend
---
Exciting Nursing Opportunities
Liberty Village of Clinton is now accepting applications for CNAs, LPNs and RNs. We offer competitive wages, great benefits and a terrific staff of caregivers to work with. If you would like to be part of a caring team with a family atmosphere, please submit your resume in person, by mail or fax to: Liberty Village, #1 Park Lane West, Clinton, IL 61727. Phone 217-935-8500 or fax 217-935-8520, Attention Melissa.


Send a link to a friend
---
Are you underemployed? Thinking about a new career? Here's your chance to make a change! MWCI, an area leader in machining, welding and tube bending, is seeking highly motivated individuals for second and third shift positions. Openings currently exist for:
Experience preferred, but we are willing to train the right people. In addition to our attractive benefit plan, we offer a competitive hourly rate. Qualified applicants apply at: MWCI, 70 Commerce Dr., Morton, IL or e-mail opportunities1@mortonwelding.com.

Send a link to a friend
---