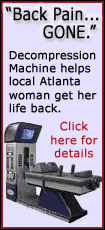 The details about the severance program and other information about Yahoo's efforts to thwart Microsoft's takeover bid became available Monday after a Delaware judge released redacted portions of a shareholder complaint filed last month after Microsoft withdrew an oral offer to buy Yahoo for $47.5 billion, or $33 per share.
The severance plan would have increased Microsoft's costs by $462 million to $2.1 billion, based on the software maker's initial Jan. 31 offer of $44.6 billion, or $31 per share, according to Yahoo estimates released Monday.
If the bid had been raised to $35 per share, Microsoft's potential costs from the severance program changes would have ranged from $514 million to $2.4 billion, Yahoo estimated.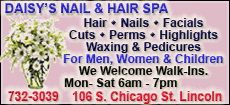 The severance program, adopted Feb. 12, guaranteed a mix of cash and stock payments to all 13,800 Yahoo employees if they were either fired or quit after being reassigned to a new job within two years after a Microsoft takeover.
The program's costs -- and how they might have discouraged Microsoft from raising its bid above $47.5 billion -- could become fodder in a shareholder mutiny that activist investor Carl Icahn is leading against Yahoo's board.
Spurred by shareholders upset at Yahoo's board's handling of the bid, Icahn has filed a plan to replace the remaining nine directors unless the takeover talks are revived before Yahoo's annual meeting in late July.
Microsoft hasn't ruled out making another takeover attempt, although its recent talks with Yahoo have been limited to a business deal involving Yahoo's online search operations.
The battle with Icahn is one reason Yahoo sought to keep much of the shareholder suit -- including the documents released Monday -- under seal.
Yahoo was disappointed with Chancellor William B. Chandler III's decision to unseal the records, but remains confident the suit's allegations are without merit, company spokesman Brad Williams said.
Yahoo believes the severance program was necessary to retain and attract employees while Microsoft stalked the Sunnyvale-based company, Williams said. "We believe this (plan) was in the best interests of shareholders and employees."
Icahn didn't respond to a request for comment Monday.
Mark Lebovitch, a New York attorney representing Yahoo shareholders, praised Chandler for "continuing Delaware's history of a transparent and open court system."
Besides delving into the costs of Yahoo's employee severance program, the newly released documents include a reference to Yahoo records indicating Microsoft had offered to buy the Internet pioneer for about $40 per share in January 2007, only to be rebuffed.
That offer confirms what The Associated Press reported in February, based on information provided by a person familiar with the 2007 discussions. The person didn't want to be identified because the earlier bid wasn't made public.
Microsoft Chief Executive Steve Ballmer was still willing to negotiate privately when he phoned Yang on Jan. 31 this year to let him know the software maker was prepared to make another buyout offer, according to notes of the conversation included in the documents released Monday.
Ballmer said he would listen to a counterproposal and keep the negotiations private if Yang indicated Yahoo was receptive to a sale.
Ballmer also told Yang that Microsoft intended to offer $1.5 billion in incentives to retain Yahoo employees after a takeover, the documents said.
After Yang indicated Yahoo would take more than two days to respond to Microsoft's Jan. 31 offer, Ballmer revealed the takeover attempt in a Feb. 1 press release.
As part of the effort to fend off Microsoft, Yang has considered hiring rival Google Inc. to show some of the advertising alongside the search results on Yahoo's Web site. Because Google's ad system yield higher revenue, Yahoo could boost its profits and possibly its stock price by entering into a long-term partnership with the Internet search leader.
But a document that Yahoo prepared for an "all-hands" internal meeting Jan. 30 -- the day before Ballmer called Yang with the takeover offer -- indicated the company wasn't sure teaming up with Google would be a smart move.

The hopes for short-term gains from an ad partnership with Google "may not take into account the longer term impact on the competitive market if search becomes an effective monopoly," the document said, according to an excerpt released Monday.

Microsoft and some industry analysts have argued antitrust regulators are unlikely to allow Yahoo and Google to join forces because the two companies combined control more than 80 percent of the U.S. search advertising market.

Yang's early efforts to complicate Microsoft's takeover bid focused on creating the severance plan to insulate workers if a sale occurred.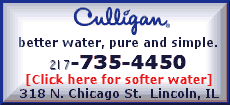 After some internal discussion to limit the most generous benefits to about 700 Yahoo executives, Yang decided the packages should provide accelerated stock vesting for all workers.

Compensia, an outside consultant that Yahoo hired to help develop the severance plan, offered "pushback" to such a generous package, according to handwritten notes cited in the documents released Monday.

In a Feb. 5 e-mail exchange, Compensia President Tim Sparks appeared to refer to the plan's expansion as "nuts." But Yahoo's Williams said shareholder attorneys deliberately took Sparks' e-mail out of context.

The "nuts" remark referred to a part of Yahoo's cost estimates that assumed its entire work force would depart after a Microsoft takeover, Williams said.

In his decision, Chandler advised Yahoo to release the full text of any communications in the unsealed documents that the company believed was being misinterpreted.

Williams declined an AP request to see additional e-mail from Sparks.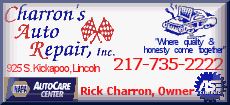 Yahoo instead provided excerpts from a May 21 deposition of Sparks in which he told a shareholder attorney his criticism centered on including a cost estimate based on all Yahoo employees losing or quitting their jobs after a Microsoft takeover.

"I thought it was nuts to do it that way," Sparks said, according to a portion of the deposition transcript provided by Yahoo.

In other parts of the deposition, Sparks acknowledged he was "generally opposed" to the breadth of Yahoo's severance plan, according to other documents released Monday by the shareholders' attorneys.

The estimates of the severance plan's costs were based on three possible scenarios after a Microsoft takeover: a 15 percent, a 30 percent and a 100 percent reduction in Yahoo workers.

Management believed a 15 percent reduction in Yahoo workers would have been the most likely fallout from a Microsoft takeover, Williams said.

[Associated Press; By MICHAEL LIEDTKE]

Copyright 2008 The Associated Press. All rights reserved. This material may not be published, broadcast, rewritten or redistributed.