"Commissioner Goodell told Jones that his continued participation in the NFL depends on demonstrating that he can conduct himself in a lawful and reliable manner," the league wrote in a statement. "Jones will be expected to continue the personal conduct program established for him by the NFL and the Cowboys and to avoid further adverse involvement with law enforcement."
Getting Pacman back for so long, so soon is good news for Dallas. Hours later, the club had more reason to celebrate, agreeing to a three-year contract extension with receiver Terrell Owens that's worth about $27 million, according to a person close to the negotiations who requested anonymity because the deal hadn't been announced.
Jones could be in action as soon as Tuesday, the team's next organized practice.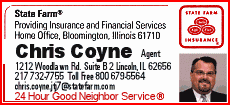 Jones was an elite cornerback and kick returner in his first two seasons with the Tennessee Titans, but an accumulation of arrests and legal problems -- including his connection to a shooting at a Las Vegas strip club -- led to his suspension without pay on April 10, 2007.
More trouble followed, including felony charges related to the strip club shooting, which left a bouncer paralyzed. Recent revelations include extortion payments to the alleged shooter, whom Jones helped police apprehend, and a $20,000 debt repaid to a Las Vegas casino after a felony theft warrant was threatened.
All told, he's been arrested six times and has been involved in 12 incidents requiring police intervention since being drafted.
The Cowboys traded draft picks for Jones in April and gave him a restructured contract that minimizes their risk. The trade includes contingency plans if Jones never plays for Dallas.
Jones and Goodell met in Atlanta on May 21, and Jones apparently said enough to help his case. It's also possible the commissioner is counting on the Cowboys and their player development staff to keep him in check. The team helped Tank Johnson return from a similar suspension last season and has successfully dealt with other troubled players.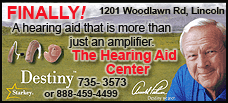 "This limited reinstatement is a step in the process," Cowboys owner Jerry Jones said. "Adam is aware of the things that need to be done in order to take the next step."
Pacman Jones moved to Dallas recently and already has been hanging out with teammates and working out in the area. He's also started bonding with Johnson, both knowing they are down to their last chance with the NFL.
"The important thing is getting him here and getting him acclimated," Johnson said. "I have told him you are a good kid, we know you and we're looking forward to having you on the team and we're excited about you proving everybody wrong."
The Cowboys could use another good cornerback, but they're not hanging their hopes on Jones, having spent a first-round pick on Michael Jenkins. Jenkins and fellow first-rounder Felix Jones also can handle kick returns if Pacman isn't around -- or even if he is.
Basically, the team isn't getting its hopes up, considering Pacman's availability a bonus.
"If (Pacman) can come out and help us here, great," said linebacker Bradie James, the defensive captain last season. "But if he doesn't, we've got enough guys to make it happen."
Jerry Jones has even talked about using Pacman as an extra wide receiver. That's fine by Owens, who expects Pacman to be committed to staying out of trouble.
"I think now with a year out of football, he has to really put his life and career in perspective," Owens said. "I haven't seen him play offense. Obviously he has some return skills. Any time you can get a guy like him to get their hands on the ball, it's going to help your offense."
Terence Newman, the team's top cornerback, is looking forward to the help, too.
"We're all waiting for him to get here. The sooner the better," Newman said. "It will definitely be a little shock when he gets back because the speed of the game is what you're not used to. You can play basketball, can do a lot of things, but you can never simulate going against a receiver, pressing a guy and having a guy run full speed at you."
Secondary coach Dave Campo expects Jones to adapt quickly. Campo figures the biggest obstacle will be learning Dallas' terminology. Jones wasn't allowed to have a playbook while banned from the facility.
"Pretty much, coverage is coverage," Campo said. "I've looked at some tape of him and I've put a couple tapes together for him when he comes in to show him some stuff. But I saw him up close and personal in Jacksonville. He beat us single-handedly in a game ... so I know him pretty well."
[Associated Press; By JAIME ARON]
Copyright 2008 The Associated Press. All rights reserved. This material may not be published, broadcast, rewritten or redistributed.