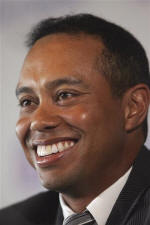 Tiger Woods starts playing holes ahead of US Open

Send a link to a friend
[June 03, 2008] BLOOMFIELD TOWNSHIP, Mich. (AP) -- Tiger Woods has started playing some holes, taking another step in his comeback from knee surgery. With the U.S. Open just a week away, Woods is not worried about how he and his left leg will fare.
"Hopefully, it will be close to a hundred percent," Woods said Monday. "But if it's not, no big deal."
The world's No. 1 golfer had surgery on his left knee April 15 and plans to end his layoff June 12-15 at Torrey Pines in San Diego.
"I've been practicing quite a bit," he said. "I've just started to play some holes. I've been kind of slowly building up towards that. I'm not trying to take it too hard. My practice sessions have increased.
"Everything's been holding up well, which is a good sign."
Woods said he will start playing 18-plus holes to prepare to compete, adding he would play next week even if it wasn't a major.
"I really do miss being in that competitive environment," he said.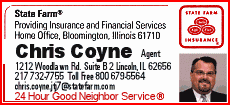 Woods also had a two-month layoff before the U.S. Open in 2006, coping with the death of his father. He missed the cut at Winged Foot -- the only time he has failed get past the first two rounds at a major.
In 2002, he had surgery on the same knee and returned to win his next event, the Buick Invitational at Torrey Pines.
Woods expects to play again toward the end of the month at the Buick Open in Grand Blanc, putting him 30 miles away from Oakland Hills, where of the PGA Championship will be in two months.
"As far as playing a practice round, that's not a bad idea," Woods said on a videoconference to promote the last major of the year. "I haven't looked at doing that, but now that you mention it, it's not a bad idea.
"But don't get any ideas," he added. "Don't come out there and have all the crews out there following me."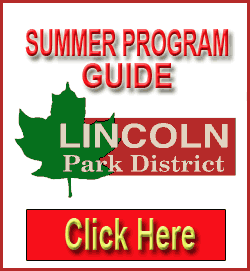 Woods doesn't mind when his daughter, Sam, follows him, even if she hits him with a club as she did recently.
"The only thing she yells out is "Da Da." That's about it," he said with a smile. "We have a little cut-down club she will drag around. She likes throwing balls at Taz, my border collie. It's kind of funny to see a 11-month-old and my border collie play fetch.
"That's pretty funny to watch, but it's actually one of the coolest things."
Watching golf, however, has not been a regular part of Woods' rehabilitation.
"I made kind of a pact to myself a long time ago that I wouldn't watch unless some of my friends were playing in contention," he said. "That's kind of something that helps me get away from the game a little bit."
[Associated Press; By LARRY LAGE]
Copyright 2008 The Associated Press. All rights reserved. This material may not be published, broadcast, rewritten or redistributed.