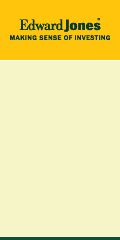 Bulls general manager John Paxson plans to introduce Del Negro as the team's new coach at a Wednesday afternoon news conference, team spokesman Matt Yob said Tuesday.
His selection ends a drawn-out search in which the Bulls' high-profile courtships of Mike D'Antoni and Doug Collins collapsed.
Paxson did not immediately return a phone call seeking comment. Del Negro, whose voicemail box was full Tuesday, did not immediately return a page.
Del Negro, most recently the Phoenix Suns' assistant general manager, interviewed for the job last week and quickly moved to the top of the list after Collins and chairman Jerry Reinsdorf decided to pass on a reunion.
Del Negro had been interested in replacing D'Antoni on the Suns' sideline but did not make general manager Steve Kerr's list of four finalists. That job went to Terry Porter.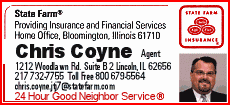 Instead of guiding a Western Conference power, Del Negro takes over one of the league's biggest disappointments this past season.
A sluggish start cost coach Scott Skiles his job in December, and interim coach Jim Boylan got fired April 17, but the Bulls' luck took a turn for the better when they won the draft lottery.
With the coaching situation resolved, they can turn their attention toward this month's No. 1 pick and deciding between Derrick Rose and Michael Beasley.
Del Negro, who played for Jim Valvano at N.C. State, averaged 9.1 points in a little more than 11 seasons for Sacramento, San Antonio, Milwaukee, Golden State and Phoenix. He also played in Italy.
Trying to assess Del Negro's coaching style would amount to speculation, but his hiring might be a letdown for fans who wanted D'Antoni or Collins.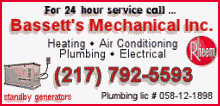 The Bulls were poised to make an offer to D'Antoni in early May only to see him jump from the Phoenix Suns to the New York Knicks before hearing chairman Jerry Reinsdorf's presentation. Collins, who coached Michael Jordan and Scottie Pippen before they started collecting championships, emerged as the leading candidate a few weeks later, but a deal fell apart.
Concerned that a second tenure would strain their friendship, Collins and Reinsdorf broke off talks Friday.
Paxson also had Sacramento Kings assistant Chuck Person and former Minnesota coach Dwane Casey in for second interviews, but Del Negro shot past them.