A change of time zones, jerseys and attitude did wonders for the Lakers, who staggered home from Boston in an 0-2 hole and couldn't afford to fall any further behind in the first best-of-seven matchup between the league's marquee teams since 1987.
No team in NBA playoff history has ever overcome an 0-3 deficit.
Bryant made sure the Lakers won't have to.
And this time, the superstar got some help.
Vujacic, the self-proclaimed "Machine," made three 3-pointers, including a crucial one from the left corner with 1:53 left that gave the Lakers an 81-76 lead. Pau Gasol finally flexed his muscles with two inside baskets in the fourth quarter and Derek Fisher, who took an $8 million pay cut to come back and play for the Lakers, made two free throws with 1:33 remaining as the Lakers held on.
"We just wanted to play," said Bryant, whose only flaw was an 11-of-18 night from the foul line. "I don't think anyone was feeling desperate."
Game 4 is Thursday night at the Staples Center, where the Lakers are 9-0 in the playoffs and unbeaten in 15 games since March 28.
But it took everything they had to keep that streak alive as the Celtics, two wins from their 17th NBA title but only 2-8 on the road in this postseason, made the Lakers play a more physical, Eastern Conference-style game and nearly walked away with a win.
Ray Allen scored 25 points -- 15 on 3-pointers -- for the Celtics, but only one-third of Boston's Big Three showed up.
Kevin Garnett scored 13 points on just 6-of-21 shooting and Paul Pierce, playing a short drive from his childhood home, had only six points, missed 12 shots and was in foul trouble all night.
After Garnett's dunk brought the Celtics within 83-78 with 1:28 to go, Bryant made sure that it was he who took L.A.'s next shot. He drove on Allen to get some space, pulled up and drilled the kind of jumper he has practiced tens of thousands of times.
Eddie House, who gave Boston big minutes when Rajon Rondo went out with an injury, countered with a 3-pointer, and suddenly the Lakers' glitzy crowd, which included Jack Nicholson in his familiar courtside seat, grew uneasy.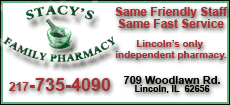 But Bryant calmed their twitching nerves quickly.
On the Lakers' next possession, Bryant backed down in the lane and dropped in a short jumper to make it 87-81.
House missed for Boston, both teams committed silly offensive fouls in the closing seconds, and when the final horn sounded, the Lakers could finally relax.
Los Angeles is trying to become the fourth team to come back from an 0-2 deficit, and with two more games at home, they've got a chance to turn this renewed rivalry around.
Celtics coach Doc Rivers figured Bryant would take over the series at some point, but he didn't expect Vujacic, who scored a combined 16 points in Games 1 and 2, to be such a factor.
"Kobe was fantastic but I thought Vujacic was the key to the game," he said. "I said before we are going to have to win a game when Kobe Bryant plays well. We know that. But when that happens, we have to shut off the other avenues."
This game won't be remembered as one of the better ones in the storied Lakers-Celtics rivalry, but it did have a few moments of the physical nastiness that defined their matchups during the 1980s.
"It was not a beautiful ballgame," Lakers coach Phil Jackson said. "That's a transition game from East Coast to West Coast. But we'll have a day to catch up tomorrow and hopefully both of us will play better basketball on Thursday night."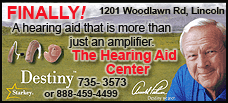 With the Lakers down two and running out of time in the fourth, Bryant took a pass from Luke Walton at the top of the key. Knowing he was about to try a shot that could have lasting importance, Bryant gathered himself, measured the rim and let fly with a 3-pointer that gave Los Angeles a 69-68 lead with 6:55 left.
Fisher made two free throws and Bryant, who had missed seven from the line, knocked down two more foul shots as the Lakers went up 73-68.
Pierce grew up in Inglewood, Calif., where he learned to play in the shadow of the Fabulous Forum, the Lakers' former home where Magic Johnson, Kareem Abdul-Jabbar and "Showtime" had an extended run of championship seasons.