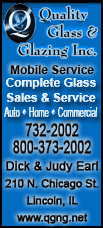 This year, he won an almost-major.
What Sergio Garcia would really like to do this week is take the "almost" out of play.
The next chance for the latest -- does it really need to be said? -- Best Player to Never Win a Major is the U.S. Open, beginning Thursday at Torrey Pines.
"I don't think about it too much," Garcia said. "I've tried to make a positive out of it. Like anyone, my goal is to win tournaments, win majors, try to become the best player I can be."
Could he be rounding into form just in time for what is widely hailed as the toughest test in golf? The recent results say 'Yes.'
He overcame his balky putter, the sinking feeling from a three-year winless streak and whatever other demons may follow him to win The Players Championship five weeks ago.
Garcia stiffed a wedge into arguably the most famous and treacherous hole in golf -- the island-green 17th -- in a playoff to win what the tour would like to be considered golf's fifth major.
That tournament's place in golf is debatable. What isn't is the strength of the field (the toughest in golf), the unmatched prize money ($1.62 million for first) and the fact that, to Garcia, the feeling coming down the stretch at Sawgrass was very much like what he experienced last year at the British Open.
It was a much different ending at Carnoustie, where Garcia squandered a three-stroke lead, barely missed a putt that would have won it on No. 18 and lost in a playoff to Padraig Harrington. Afterward, he famously -- or infamously -- griped that forces greater than just the competition seemed to plague him.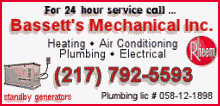 But while the emotion of the moment got the best of him there, a year later, he chalks it up simply as a learning experience -- every bit as beneficial as the one last month at TPC.
"Every time you're trying to win a big event like those two, of course you're a little bit nervous and you're trying to control your emotions and stuff," Garcia said. "But they were both great experiences. I learned from both of them. I'm looking forward to going through the same motions again this week."
Though the British and TPC are each difficult in their own way, the U.S. Open earns its reputation as the toughest major because of the unpredictable rough, the narrow fairways, the glassy greens -- in all, the USGA's ability to transform a place like Torrey Pines into something totally different from what it is during the regular tour stop here each January.
"The way they have set it up with different tees, different lengths, it can play so many different ways that it's going to be very interesting to see how the scores turn out," Tiger Woods said.
Possibly helping Sergio, and the rest of the other 154 players in the field, is that Woods hasn't played a competitive round since the Masters. He had surgery on his left knee to clean out cartilage and said that while he's fit to play this week, he's at less than 100 percent.
"Is it fully recovered?" Woods said. "Probably not."
It will be hard to find anyone willing to call Woods vulnerable, however.
"It's like Big Brown, with a crack" in his hoof, Garcia said. "He was still the favorite."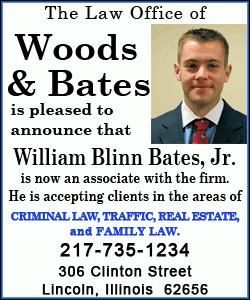 Reminded that Big Brown finished last of nine horses at the Belmont last weekend, Garcia quipped, "Still a top 10."
Top 10s, of course, aren't what interest players like Garcia anymore. For almost a decade, his talent has put him in a select handful of players thought to have the stuff to challenge Woods someday.
Nobody has cashed in on their promise yet. Garcia is still young enough, at 28, to have a chance to do it on any given week.
He says he's happier with his short game than he has been in the past, and felt good with wedge in hand last week at the St. Jude Championship, where he shot a closing-round 66 to finish tied for fourth.
"It's been a while since I've been able to achieve that, to have a decent score without striking the ball like I normally do," Garcia said.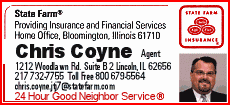 He's also been feeling better of late about his putting, which was largely to blame for the three-year victory drought.
And before the putting, it was that impossible-to-watch pre-swing routine that seemed to stymie Garcia's progress.
He spit in the cup at Doral. He signed an incorrect scorecard at the PGA. He melted down more than once in the final round of other majors.
The list goes on.
It has led Garcia to concede that, as much as the physical and mechanical parts of his game, it's what's upstairs that might really make a difference at this point in his career.
He is no longer "El Nino" -- The Boy -- but a full-grown man who the golf world has seen grow up through some very good, and very awkward, moments.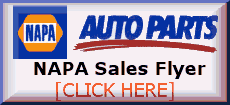 None of them have included him holding up a trophy at a major.
"I think all these years have really made me mature and gotten me to know myself even better as a golfer, and as a person, and kind of control myself even better when I'm coming down the stretch," Garcia said.
"We'll see if we can start achieving that."
[Associated Press; By EDDIE PELLS]
Copyright 2008 The Associated Press. All rights reserved. This material may not be published, broadcast, rewritten or redistributed.