Gov. Rod Blagojevich issued the rule in 2005, prohibiting pharmacies from turning away women seeking emergency contraception. The medicine is a higher dosage of typical hormonal contraception, and if taken within three days of having sex it greatly reduces the chance of pregnancy.
Pharmacists who do not want to dispense the drug say it is tantamount to abortion. The closely watched case mirrors concerns raised in other states.
The druggists argued that Illinois law protects them from choosing between violating their consciences and losing their licenses, and that they shouldn't have to wait until they're out of jobs to seek justice.
A lawyer for Blagojevich argued that the pharmacies in the lawsuit don't have standing to sue because they have suffered no repercussions. Laura Wunder, an assistant state attorney general, also said those pharmacies don't even stock so-called "morning-after" medication, so it's unlikely they would violate the rule.
In oral arguments, however, justices bluntly pointed out to Wunder that the pharmacies must get the drug if requested -- and that their licenses would be at risk if they failed to comply.
Wunder countered that the pharmacies have been unable to show that they're in jeopardy of state penalties because it's unlikely that a customer would ask a drug store to order a medicine that is needed right away.
The pharmacists' lawyer, Mark Rienzi, said his clients should be able to sue even if they haven't suffered repercussions.
Rienzi argued they are protected by two state laws: one that prohibits forcing health care decisions over moral objections, and one insulating citizens from religious interference.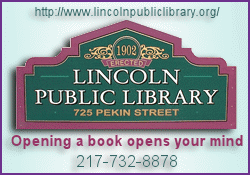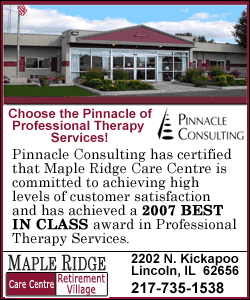 "They are designed to protect people from coercion and burden," Rienzi said. "They are not only designed to protect people after the ax has fallen, after your license is taken away, after your career is ruined."
Since the pharmacists sued in 2005, a pharmacy owned by one plaintiff closed because no pharmacist would work there under the state's threat of license revocation.
Rienzi said outside of court that generally, customers who are denied the drug have accepted that they had to go elsewhere for it, although they could have complained and forced state sanctions on the stores.
A federal judge suspended a similar requirement in Washington state in November but said pharmacists who refuse to dispense the morning-after pill must refer the customer to another nearby source. That case is on appeal.
The Illinois rule led to several lawsuits, including one in federal court that was settled by a compromise in which objecting pharmacists wouldn't have to participate in filling the prescription. In such cases, a pharmacy employee would contact a pharmacist at another location, then follow his or her directions for dispensing the morning-after pill.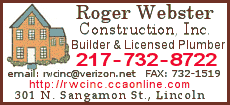 That rule needs approval from the legislative Joint Committee on Administrative Rules, which could decide next month, said Sue Hofer, spokeswoman for the state Department of Financial and Professional Regulation.
Rienzi said approval of that rule would help individual pharmacists, who could opt out. But he said that the rule would require all pharmacies to stock the drug and that his clients are pharmacy owners who don't want the drug in their stores at all.
[Associated Press; By JOHN O'CONNOR]
Copyright 2008 The Associated Press. All rights reserved. This material may not be published, broadcast, rewritten or redistributed.