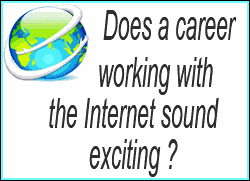 ---
St. John United Church of Christ in Lincoln, Illinois is seeking a part-time Handbell Choir Director. Please send resume by June 11, 2008, to:
St. John United Church of Christ
ATTN: Handbell Choir Director Search Committee
204 Seventh St.
Lincoln, IL 62656
For questions, contact the church at 217-732-6957 before 4 p.m. or 217-566-3489 after 7 p.m.

Send a link to a friend
---
Pivot irrigation service technician wanted in central Illinois. Salary, benefits and paid vacation. Call 309-562-7573 or fax resume to 309-562-7248.

Send a link to a friend
---
Exciting Nursing Opportunities
Liberty Village of Clinton is now accepting applications for CNAs, LPNs and RNs. We offer competitive wages, great benefits and a terrific staff of caregivers to work with. If you would like to be part of a caring team with a family atmosphere, please submit your resume in person, by mail or fax to: Liberty Village, #1 Park Lane West, Clinton, IL 61727. Phone 217-935-8500 or fax 217-935-8520, Attention Melissa.


Send a link to a friend
---
Making a Difference at The Christian Village
We are currently seeking a receptionist to join our long-term care facility.
This position will be 10:30 a.m.-6 p.m., full time. Experience in Microsoft Word, Excel and Publisher are a must.
Join our compassionate team and receive excellent benefits in a dynamic workplace!
Send resumes or apply in person at:
THE CHRISTIAN VILLAGE
1507 Seventh St.
Lincoln, IL 62656
E-mail: careers@christianhomes.org
Fax: 217-735-8686
Another Quality Christian Homes Senior Care Community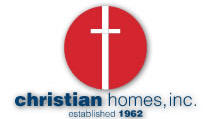 EOE M/F/D/V

Send a link to a friend
---
Advantage Nursing Services
LPNs & RNs
Private duty
P/T weekends and evenings
with pay differential
Trach/G-tube exp. required
Ventilator training provided
Great pay and benefits
Lincoln area
Call Amber @ 800-514-4309 or
1-309-694-1501

Send a link to a friend
---
Are you underemployed? Thinking about a new career? Here's your chance to make a change! MWCI, an area leader in machining, welding and tube bending, is seeking highly motivated individuals for second and third shift positions. Openings currently exist for:
Experience preferred, but we are willing to train the right people. In addition to our attractive benefit plan, we offer a competitive hourly rate. Qualified applicants apply at: MWCI, 70 Commerce Dr., Morton, IL or e-mail opportunities1@mortonwelding.com.