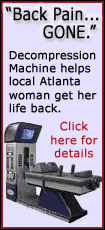 "Once I got settled I played a little bit more better," Federer said. "I was able to create myself a few opportunities against his serve, which was sort of good. ... Give me a few days now again to practice, and hopefully I can play a bit better the next match."
On the women's side, No. 3 Jelena Jankovic and No. 8 Venus Williams advanced before play was suspended for the day because of rain. Williams joined sister Serena in the second round, but she struggled in the second set before beating Tzipora Obziler of Israel 6-3, 4-6, 6-2.
"It's nice to have a quick match but it's nice to have a challenge also," said Williams, who had eight double-faults. "I'm glad at the end that I figured it out."
Federer has played well on clay this season, despite having already lost seven times this year -- more than he lost in the entire season in 2004, '05 and '06.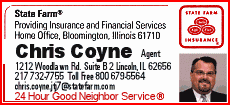 He won his only title of the year on clay in Estoril, Portugal, when Nikolay Davydenko retired from the final with a leg injury. Federer then reached the final at the Monte Carlo Masters and the Hamburg Masters, losing both times to Rafael Nadal.
"I've played well all clay-court season long," Federer said. "Didn't have many hiccups really, and I have plenty of matches. That was my goal as well. By playing Estoril, I was hoping to get that before Paris."
Nadal, who is undefeated at Roland Garros, has also beaten Federer in the last two French Open finals and in the 2005 semifinals. He was to start his quest for a fourth straight French Open title against Thomaz Bellucci of Brazil, but the rain postponed his match until Tuesday.
Querrey was making his second appearance at the French Open. He also lost in the first round last year.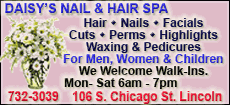 "He's an up and coming player who's got a good serve and big shots," Federer said.
The third-seeded Jankovic got a little love from the net to help her beat Monica Niculescu 7-6 (3), 6-2.
Leading 4-2 in the first-set tiebreaker, last year's French Open semifinalist had a drop volley hit the top of the net and roll along the tape before falling into the opposite court.
Jankovic put her hand up as if to say, "Sorry." The Serb then bent down and kissed the white tape.
In the second set, Jankovic lost her serve after breaking her Romanian opponent in the opening game, then dominated the rest of the match.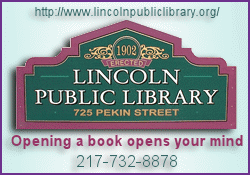 The first set was when she had the most trouble, despite jumping out to a 3-0 lead.
"She hit quite good drop shots and I got a little bit confused, because, first of all, I didn't know her game, I didn't know how she plays, and I didn't know what to expect from her," Jankovic said. "And then I started making some errors and I lost my rhythm a little bit."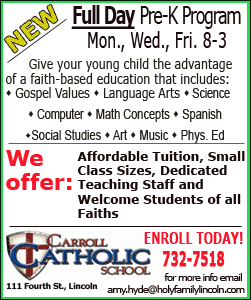 Williams led 4-1 in the second set but Obziler won five straight games to even the match. The Israeli then broke Williams in the opening game of the deciding set, but the eighth-seeded American broke back to level the score at 1-1, and then broke again to take a 3-1 lead.
After trading two more breaks, Williams won twice more on Obziler's serve.
The 27-year-old Williams, a six-time Grand Slam champion who has never won the French Open, is the oldest woman currently ranked in the top 10. Obziler, at 35, is the oldest woman in the field at Roland Garros.
Anastasia Pavlyuchenkova of Russia, the youngest person in the singles tournament at 16, reached the second round by beating Maria Emilia Salerni of Argentina 6-1, 6-1.
No. 10 Patty Schnyder, No. 12 Agnes Szavay and No. 32 Karin Knapp also advanced, while No. 23 Alona Bondarenko lost to Petra Cetkovska 6-3, 6-0.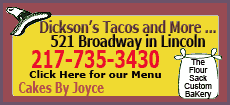 Richard Gasquet withdrew from the French Open because of a left knee injury. The eighth-seeded Frenchman pulled out shortly before he was scheduled to play Florent Serra. Santiago Giraldo of Colombia replaced Gasquet in the draw, and lost to Serra 6-4, 6-3, 6-2.
Florian Mayer of Germany also withdrew. Mayer, who will be replaced by Evgeny Korolev of Russia, pulled out because of gastroenteritis. Korolev will now face Fabrice Santoro in the first round.
No. 17 Marco Baghdatis, the 2006 Australian Open runner-up, lost to Simone Bolelli of Italy 6-2, 6-4, 6-2 in the first round of the men's draw.
"That's the way it is. That's tennis," said Baghdatis, who was returning to the game after more than a month off for personal reasons. "He played better than I did today."
Tommy Robredo, the 12th-seeded player, rallied to beat 2004 French Open finalist Guillermo Coria 5-7, 6-4, 6-1, 6-4 on center court.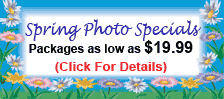 Coria was playing at Roland Garros for the first time in three years. He missed much of the past two seasons with a right shoulder injury and had played in only four tour-level events since the 2006 U.S. Open.
No. 29 Guillermo Canas also lost, falling to Wayne Odesnik of the United States 7-6 (6), 7-6 (3), 7-6 (8), while No. 11 Tomas Berdych, No. 22 Fernando Verdasco and No. 24 Fernando Gonzalez advanced.
[Associated Press; By CHRIS LEHOURITES]
Copyright 2008 The Associated Press. All rights reserved. This material may not be published, broadcast, rewritten or redistributed.