Lincoln Daily News
welcomes letters of appreciation, information and opinion on matters pertaining to the community.
As a community we need to be able to talk openly about matters that affect the quality of our lives. The most effective and least offensive manner to get your point across is to stick to the issue and refrain from commenting on another person's opinion. Letters that deviate from focusing on the issue may be rejected or edited and marked as such.
.
You may also send your letters by e-mail to ldneditor@lincolndailynews.com
or by U.S. postal mail:
Letters to the Editor
Lincoln Daily News
601 Keokuk St.
Lincoln, IL 62656
Letters must include the writer's name, telephone number, and postal address or e-mail address (we will not publish address or phone number information). Lincoln Daily News reserves the right to edit letters to reduce their size or to correct obvious errors. Lincoln Daily News reserves the right to reject any letter for any reason. Lincoln Daily News will publish as many acceptable letters as space allows.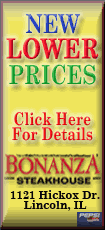 To the editor:

On a recent trip into Bloomington, my daughter and I experienced a blowout on a front, passenger-side tire. We were fortunate to be able to pull over and get off the interstate without any harm to us or the vehicle.

As we were unloading the back of her vehicle, a gentleman (and I use that term in the most sincere fashion, as there are few true gentlemen left in the world, it seems) pulled up behind us, a very safe distance, rolled down his window and asked if we could use some assistance.

Upon telling him we certainly would appreciate the assistance, he proceeded to spend the next 45 minutes working diligently to get the spare tire from beneath the vehicle (which was a chore since the tire holder was very rusty), get the ruined tire off and a spare tire on. Throughout the entire process, our knight in the dark blue pickup behaved in a very gentlemanly manner, made certain we knew who he was and told us what he was doing if he had to go back to his truck for tools, etc. After all was said and done, he would not accept any compensation, but said only he enjoyed helping people -- itís what he did.

[to top of second column in this letter]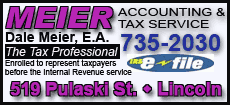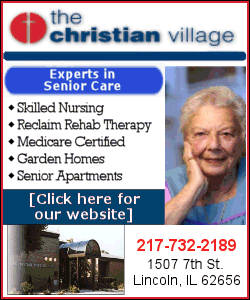 This knight of ours knows who he is, but something tells me heís not the sort of personality who would like to have his name in the paper. On behalf of my daughter and myself, I just wanted him to know again how much we appreciated having a true gentleman come to our aid and that there are people out there who just do nice things for others because they want to and can. The world would certainly be a much better place with many more of these people in it.
Sincerely and with tremendous appreciation,
Mary Williams and Michelle Bauer
[Posted November 04, 2008]