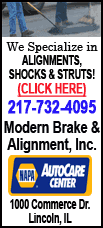 Dwyane Wade had 33 points and 10 rebounds with the NBA's leading scorer out of the game. The Spurs dropped to 1-4, their worst start since 1996-97 - a favorably miserable season that gave San Antonio the No. 1 pick and the right to draft Tim Duncan.
Parker sustained a moderate lateral ankle sprain and will probably be out more than two weeks, said Dr. Paul Saenz, a team physician. An MRI was expected to be performed Saturday.
Duncan, already burdened with having to provide more offense with Manu Ginobili still sidelined, scored 22 points and had 11 rebounds.
Michael Beasley scored 20 points for Miami, which won in San Antonio for the first time since 1996 and got its first road victory of the season. Wade also had nine assists.
Beasley also left the game briefly with what the Heat described as a left shin contusion, but the rookie forward from Kansas State later returned to the bench. X-rays were negative.
But mostly, it was Parker's absence that made the Heat's night easier.
Coming off a dazzling 55-point game at Minnesota on Wednesday, Parker's encore didn't last 10 minutes. And without their leading scorer, the Spurs couldn't keep up with Miami.
During one timeout, Spurs coach Gregg Popovich was heard lamenting to his players, "This is a bad performance. I don't understand what I'm watching. This is our fifth game, and I've got guys standing around."
Parker rolled his left ankle with 2:06 left in the first quarter on a drive to the basket, missing the shot before crouching and wincing over on the baseline. He got up, limped a few steps behind the basket and then gently bent down again.
The Spurs said X-rays on Parker were negative.
But his absence, for whatever length of time, leaves an irreplaceable void. The Spurs have already sputtered without Ginobili, the other member of the "Big Three" along with Duncan.
Ginobili, who was San Antonio's leading scorer last season, is still recovering from ankle surgery this offseason and is not expected back until next month at the earliest.