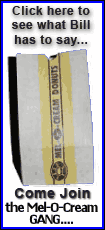 My older next-door neighbor usually just ignored us younger kids. But that day was different. He called me over because he wanted to see my bike. He said something that I will never forget. In fact, it became a staple of my vocabulary for the next few years. He looked me in the eye and said, "That bike is wicked." And he was right, because it was!

For our illustrious readers, the term "wicked" became the word of choice to describe literally ANYthing that was awesome, fantastic, outrageous and basically just spectacular. Eventually it got weeded out of my everyday vocabulary, though maybe it should never have been pushed to a back burner. In fact, I really hadn't thought of the word in years until this past weekend. In many ways, I think we could all make a case that this past weekend was one of the most "wicked" of the year. Here are a few reasons why:
The Lincoln Railers surprised -- or maybe "shocked" is a better word -- the Chatham Titans!

The Illinois Fighting Illini beat down the Michigan Wolverines 45-21 in a "wicked" victory at the Big House!

Both Chicago baseball franchises entered the baseball playoffs at the same time for the first time in ages. Don't worry, Cub fans -- I'm not going to bash. I know how painful playoff exits are. I do think that both teams had such great seasons that I would classify both of their playoff runs as "wicked!"
The Chicago Bears wickedly pounded the Detroit Lions 34-7.

The Illini basketball team was dealt a big blow during the offseason with the removal of sharp-shooting guard Jamar Smith. I would definitely call that "wicked."

The American Ryder Cup came up with a huge upset win at Valhalla. And it was a sweetly "wicked" performance (I know that didn't happen this weekend, but like John Belushi in "Animal House" -- don't stop me; I'm on a roll).
In fact, there are probably lots more wicked examples of amazing things that happened this past weekend, and hopefully they'll come to me as we go along here. So, let's get groovin' to all the boss and cool stuff that went down.
The Railer football team took out the Chatham Titans 35-21. I can't tell you how "wicked" that is. I love beating Chatham in anything, and to think that they invited us down for their homecoming and senior night made that victory a little extra special, don't you think? Hats off, boyz... now build on that ... don't settle for some success ... go for more!
And how 'bout the Illini's truly "wicked" performance in Ann Arbor? I sure didn't see that coming. I know the Wolverines are under first-year coach Rich Rodriquez, but you never expect anyone, much less the Illini, to score 28 unanswered points against Michigan, especially before their 109,000 screaming maniacs -- talk about a "wicked" home-field advantage.
And yet the Fighting Illini went into Michigan, and after a slow start netted them a 14-3 disadvantage, they just blew up! Juice Williams racked up 431 total yards, and get this --that is the most total yards that ANY opponent has EVER had at Michigan Stadium. I'd call that "wicked," wouldn't you? Are you kiddin' me? How long have they been playing football at Michigan? A hundred years? Longer? And this is the most ever? Wicked indeed!
Other "wicked" performances turned in by the Men in Orange were: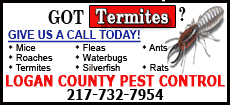 Daniel Dufrene's clutch catch of Juice's rainbow screen delivery, his nice cut-back and his 57-yard wickedly fast dash to pay dirt!
Jeff Cumberland was having a "wicked" day in the other direction. Since he'd been flagged for two penalties, no one expected Illinois to come back to him on the next play, but they did. Cumberland made a stellar catch and a "wicked" pirouette and then turned and scampered the rest of the way en route to a 77-yard scoring scamper.
Besides throwing for two scores, Juice made sure that the Wolverines noticed his "wicked" running skills as well. Williams danced into the end zone two times to add to his historic day.
Jason Ford and Mikel LeShoure also served notice that Illinois' "wicked" team does not consist of just one man in an Orange No. 7 jersey. Regis Benn was once again everywhere, catching six passes for 121 yards and rushing for another 20-plus yards on the ground. And the list goes on and on.
Don't forget about the "wicked" Illini defense. After spotting Michigan two early scores, they relinquished only one more touchdown the rest of the way. They held the Wolverines to 5-of-15 on third-down conversions, 69 yards net rushing and recovered two fumbles. That, my friends, is downright wicked!
Wow! Isn't it great to beat Michigan? I think it's wicked! Now the really wicked thing to do is to get wickedly consistent and do this week after week. That's what I'll be looking for in the next game at home versus the Minnesota Golden Gophers.
If you love to watch the highlights like I do, check this out from the Big Ten Network:
http://fightingillini.cstv.com/
I do want to take a minute to salute the Chicago Cubs and the Chicago White Sox for winning their respective divisions. That is no small task, and a playoff ouster does not take away from the accomplishments of a great season by both ballclubs. I know it is wickedly raw right now, but you have to like the future of both of these franchises and look for better postseason results in the future.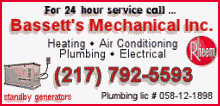 I also need to salute the Chicago Bears for the wicked way they disposed of the Detroit Lions 34-7. When the Bears OL gives Kyle Orton time to throw and the running game gets established, the Bears may not be the class of the league, but they are competitive. The Vikings stole one in the Big Easy on Monday night, but I still think that the Bears should win the division.
I know that some guys were against putting Devon Hester in as a wideout, but even when they don't throw him the ball, he occupies at least two defenders. I don't think you have to throw to eight different receivers as Chicago did on Sunday, but the more multifaceted the offense, the wickeder it is to stop. And you can quote me on that.
Kudos and props to the defense for simply shutting down the Lions. I know that this was only Detroit. And that perhaps the Lions are not much of a team. But, you can only play who is on your schedule, and you must take care of business. And didn't Detroit have a little success against the Bears just last season? I rest my case! I'll take a wicked win over a wicked loss any day of the wicked week!
A dose for Illini hoops junkies. Some periodicals have already weighed in and have selected the Illini to finish around seventh in the Big Ten race. That is a wicked prediction, depending on whose side you're on. Actually, it may be good, as it takes some of the pressure off this squad. There will still be more waiting in the wings. Most fan bases are not very patient. I believe that Illinois' has grown way more impatient over the last couple of years. The prognosticators are penciling in the Illini for a .500 season... I hope it's a lot better than that.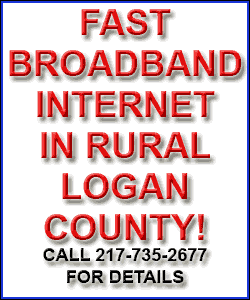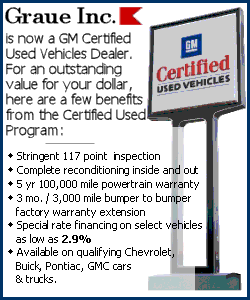 In order for that to happen, somebody or a couple of somebodies will have to be simply wicked from the perimeter this season. The Illinois "bigs" will have to be rough and tumble in the paint and take no prisoners. All in all, the way for this team to have a measure of success is to be like the St. Louis Blues of the middle '80s. That bunch had no reason to be successful. They weren't very talented. They didn't possess all the hockey skills that you're looking for. They didn't skate very fast. And everybody wrote them off ... except ... the players themselves. They decided to play a wicked brand of hockey. They clutched, they grabbed, they scratched, they clawed, and when they had to, they crawled. It was all for one and one for all, and somehow, some way they achieved a success that only fairy tale movies seem to achieve. They came within one game of making the Stanley Cup finals on a team that really should've never even made the playoffs. It was a wicked experience.
I know you don't usually get hockey analogies related to college basketball, but that's why I write for Lincoln Daily News. That's why I'm not famous like Jay Mariotti (are you kidding me?)! I'm just saying that I want to see a lot of fight in this year's squad. It is the thing that can help them stay competitive and maybe even give them a chance to surprise a lot of people. I want to be surprised. Hopefully Greg Taylor and I will get an inside look in the next month, and then we'll report back to you wonderful fans.
As you can see, I threw in a bone for the U.S. Ryder Cup team. I know they didn't play this past weekend, but beating the Europeans always registers on my radar. I thought it was pretty wicked, and I wanted to give them a special salute.
Shameless plug No. 1
Speaking of "Wicked"... I finally got to see that musical. It seems that yours truly celebrated a 25th wedding anniversary to the girl of my dreams, Melinda (actually it's today -- Happy Anniversary, Honey)! We both love to work and don't like to take days off, especially during the school year, but I did talk her into going away with me to Chicago for the weekend. We took a little work along with us (in fact, she got up early in the morning and worked over six hours) and mixed in some fun along the way. She announced to me on Saturday morning that maybe she'd like to see a Broadway show since we were staying in the theater district. So, I checked on the shows: "Dirty Dancing" and "Wicked." I knew she would like "Dirty Dancing," but they didn't have much of a ticket selection left at such a late date.
I then checked on "Wicked" over at the Oriental Theatre. They had tickets for the matinee and the evening shows. Before I plunked down the cash, someone told me to go down to the corner to the Borders store. When I arrived, I was told to go to the third floor, fill out a form and place it in the witch's hat. I'm an easy mark, so I did what some of the kibitzers told me to do. It appears that the theater gives away approximately 20 tickets (sometimes more) for every performance of "Wicked" about two hours before the start of every performance. You have the option of purchasing one or two tickets for 25 bucks, but you must be present to win, you must have a photo ID, and you must stick around to get your voucher to take to the theater with your cash. You trade that all in for two tickets in row one or row two.
"The score looked pretty bleak for the Mudville nine that day..." As the ladies called out the names, I knew we were nearing the end of the drawing. I also knew that I am one of the unluckiest people on the planet when it comes to winning drawings and such. Then I heard one of the gals say, "And the winner of the final two tickets is Jeff Mayfield." It takes a lot to stun me, but I was stunned. Not stunned enough to reject my winnings.
So, there we were in Chicago celebrating our 25th wedding anniversary, front row, center stage. I wonder if she is finally glad she married me? That's a column for another day under a different topic.
But before I move from this one, let me just say what an awesome show "Wicked" really is. The singing borders on sensational. The costuming and sets were the best I have seen since I saw Yul Brynner in the "King and I" in New York. The actors and actresses are some of the better ones that I have ever witnessed.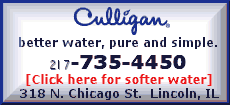 This show is high-energy. The humor is constant, witty and actually funny. One of the best compliments I can give this production is that everything seems to fit. In most musicals they try to make everything fit and they achieve varying degrees of success. This play knocks it out of the park. The crowd was really engaged and into this show from start to finish.
Gentlemen, do yourselves a favor if you're going to Chicago anyway... Take your woman to see this show. If you have the family in tow, take them to see it. If you need an idea for a father-daughter date for a father and daughter of any age, this is it. I'll be stunned if you don't like "Wicked." I don't know if I've ever said this about a play before, but I can't wait to see it again... That tells you everything you need to know.
Shameless plug No. 2
We stayed at the Hotel Allegro on Randolph Street. As most of you know, I rarely rave about the accommodations because we are so busy that we normally just collapse at night and never use a hotel's amenities. This was different. The Allegro has recently undergone a $40 million facelift, and it appears that the money was spent in all the right places.
What she liked -- She liked the art, deco, retro look of the '50s and '60s. She liked the elegance, the way the rooms were arranged, the carpets and the decorations. She liked the marble in the bathrooms, the basin sinks, the fixtures, the overall cleanliness, and she loved the Aveda bath and body products.
What I liked -- I loved the TVs! I like the location, in that you are next door to one theater and a stone's throw to another. I like that there are restaurants in the hotel, across the street and around the corner. I like that there were doughnut shops all around and drugstores and convenience marts close by. I like that the L was a short walk, taxis are easily accessible, but guys like me can literally walk about anywhere you need to go. I like that it was only a short walk from the Ogilvie train station (Metra line, for those interested; Union Station is nearby too), which is how we traveled into Chicago on this trip, giving us more time for what the great preacher Robert Lewis calls "conversational companionship." I like that the staff at the Allegro are either well-trained, love their jobs, are threatened, or some or all of the above, because they were friendly, helpful and generally focused on making sure that we were having a good time.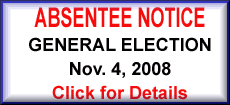 Bottom line -- I don't like to give hotel recommendations. I usually think that all hotels are overpriced. Be that as it may, some people don't care about price; they want amenities, location or both. If you use Internet sites like I do and try to be a shrewd steward of your resources, you may be able to find a decent deal at the Hotel Allegro. I'm not an expert in rating facilities. Some don't want a remodeled older building and some won't be going to the theaters. But for me, my family and friends -- and for most trips we would ever take into the city -- the Hotel Allegro has just been placed on our charts! We would gladly stay in this 3 1/2 star, but I must say that our stay was 4-star all the way!
My goal is to be a 4-5 star husband, and I'm sure I have a long way to go. Anyway, Happy Anniversary, Honey. I LOVE YOU!
[By JEFF MAYFIELD]
Respond to the writer at jeffmayfield@centralwired.com.