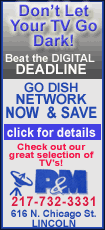 Vince Carter and Josh Boone each scored 18 for New Jersey, which got its first home win after two losses. Boone also pulled down 14 rebounds.
Iverson had 24 points and six assists after finally getting to suit up. Detroit played twice since the trade Monday with Denver that sent Chauncey Billups, Antonio McDyess and Cheikh Samb to the Nuggets for the nine-time All-Star. Iverson was not available for the first game and was not permitted to play the second because Billups had not completed his physical with the Nuggets.
Rip Hamilton had 22 points, while Tayshaun Prince added 19 points and 11 rebounds.
It looked like an easy win for Detroit at the start.
Iverson stepped right in, joining Hamilton in the Detroit backcourt, replacing Rodney Stuckey. He got a rousing cheer from the crowd at the Izod Center when he was introduced with the starters.
Iverson immediately took over the game, factoring in the Pistons' first three scores. Iverson dished off to Hamilton for the game's first basket, scored on a finger-roll layup and kicked the ball out to Prince for a 3-pointer as Detroit took a 9-6 lead.
Iverson played the entire opening quarter, scoring 11 points, making all three shots from the field, including a 3-pointer, while going 4-for-4 from the free throw line as the Pistons raced to a 27-14 lead.
New Jersey cut the deficit to 44-39 at the half, thanks to eight points in the period from Boone.
New Jersey, led by Harris, came back to take a 72-70 lead after three quarters.
Badly outplayed by Iverson in their first-quarter matchup, Harris turned the tables in the third. Harris had 19 in period, going 13-for-15 from the free throw line while forcing Iverson into four fouls. Iverson had a quiet quarter with only four points.