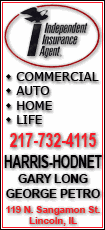 Brevin Knight had 11 assists, Carlos Boozer finished with 21 points and nine rebounds, and the Jazz held on despite letting a 31-point lead slip to eight in the fourth quarter.
The Jazz are 5-0 for just the third time in team history and won all five without point guard Deron Williams, who has been out since the preseason with a sprained left ankle.
Kevin Durant scored 24 and Jeff Green had 22 points for the Thunder, who were swept by Utah last season when they were the Seattle SuperSonics.
Sloan has been coaching the Jazz since 1988 and walked off the court like it was any of the other games he has coached in the last 20 years, briefly congratulating his players and heading to the locker room with no hint of a smile or any recognition of the accomplishment.
Sloan, never one for milestones, couldn't have been pleased with the way the Jazz let the Thunder get back in the game with a poor second half. Utah had 19 turnovers, but made up for it by outrebounding Oklahoma City 45-36 and having 31 assists to the Thunder's 15.
The Thunder came back in the third, going 12-for-17 and pulling within 78-63 on six straight points by Desmond Mason at the end of the period.
The Jazz had seven turnovers in the period and continued to be sloppy in the fourth as the Thunder trimmed the margin to single digits. Joe Smith cut the lead to 86-78 midway through the period before the Jazz regrouped with a 13-2 run.
Boozer set up Kirilenko for a dunk, then Kirilenko made a pass to Boozer in almost the same spot for another dunk to put the Jazz up 92-80. Knight made a steal to set up a 3-pointer by Kyle Korver that put Utah ahead by 15 with 4:26 left in the game.
The Thunder never got closer than 12 again and Jazz fans began the chants for Sloan in the final minute.