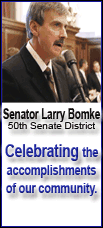 Amare Stoudemire, coming off a 49-point performance against Indiana on Wednesday, finished with 26 points and seven rebounds for the Suns.
O'Neal, dressed in a suit, watched on the bench as Chicago center Joakim Noah had nine points and 14 rebounds. He came averaging three points and 4.6 rebounds.
The Bulls pulled away in the first half, scoring 16 unanswered points to jump out to a 31-17 lead in the second quarter. Gordon scored seven points during the span.
Rose hit a jumper to put the Bulls up by 20 early in the third quarter, and Gordon nailed a 3-pointer to make it 72-45 late in the third. Rose brought the fans to their feet with a dunk over Leandro Barbosa in the fourth quarter.
Before the game, Bulls coach Vinny Del Negro shuffled his starting lineup. He moved Thabo Sefolosha and Tyrus Thomas to the bench and started Kirk Hinrich and Aaron Gray.
Thomas gave the Bulls energy off the bench with 14 points and seven rebounds.
With the Suns playing four games in five nights, Steve Nash and Stoudemire sat the entire fourth quarter. Nash played only 24 minutes and finished with six points and five assists.
Del Negro got a little payback at the Suns, who spurned him as a head coaching candidate in the offseason.