That's an easy one.
"I think we're going to boo him out of the stadium," Jim Huggins said Friday afternoon, already partying with food, drink and friends even though the game was still 24 hours away. "They probably should bring him there in the pope-mobile," the pontiff's bulletproof vehicle.
Saban is now in charge of the crimson and white - Alabama's colors - and the folks in these parts are still miffed that after trading LSU for the NFL, he returned to the Southeastern Conference just two years later at a rival school that made him the highest-paid coach in college football.
They're big on loyalty in Cajun Country, which is why few are willing to forgive Saban for his alleged treachery - especially since he's guided the Crimson Tide to its first No. 1 ranking during the regular season since 1980.
Alabama (9-0, 5-0 SEC) can clinch the Western Division championship with a win over Saban's former employer and stay on track to play for its first national title in 16 years.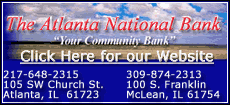 LSU won it all last season under Saban's successor, Les Miles, including a thrilling come-from-behind victory in Tuscaloosa that should have healed any lingering wounds. Not so fast. In a sport fixated on immediate gratification, Alabama has shot to the top of the rankings in Saban's second year, while No. 15 LSU is barely hanging on in the SEC race after being torched for 50 points by both Florida and Georgia.
"They were getting ready to name roads after him here," said Andy Winfree, tailgating along with Huggins in a lot filled with massive recreational vehicles. "Now, he's our enemy."
Just down the road from Tiger Stadium, they were prepping for a "Burn Bama" bonfire after the sun went down. The group putting it on purchased a billboard along the main highway that showed an Alabama effigy going up in flames, accompanied by a sarcastic message.
"Welcome Back, Nick!"
For his part, Saban insisted over and over that it's about the players, not two guys on the sideline. He blamed the media for stirring up passions, a familiar ploy from a coach renowned for his focus and attention to detail.
"You all have made this a rivalry," he said, lecturing a group of skeptical reporters. "I like Les Miles. I have nothing against Les Miles. He's done a fantastic job. He's won more games than I would have won if I had stayed. I don't know why anybody is upset that I left."
Indeed, Miles has a sterling 40-8 record since arriving in Baton Rouge, including a rout of Ohio State in last year's BCS championship game. But some LSU fans wonder if he's the beneficiary of Saban's stellar recruiting classes. Some fret that Miles' gambling, seat-of-the-pants' style will be exposed as a sham once he truly has a team of his own.
There have never been any such concerns about Saban, whose only coaching stumble came during his aborted stint with the Dolphins, a move he readily acknowledges was a mistake. If he had it to do all over again, he would have stayed with the Tigers. When he and his wife realized the NFL wasn't for them, Alabama just happened to be the school that needed a coach and had plenty of money to dole out - $32 million over eight years.
"It was nothing personal about LSU," Saban said. "We have special friends there. We have special memories of our time there and what we were able to accomplish there."
Miles knows this is a must-win game for the Tigers (6-2, 3-2) when it comes to preserving their faint hopes of repeating as SEC champions, or at least staying in contention for the BCS bowl. The opposing coach doesn't matter - at least that's what he says.