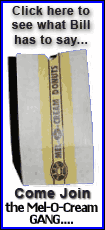 That's what dry-witted Texas Tech coach Mike Leach called the Big 12's next Saturday night prime-time showdown, this one against eighth-ranked Oklahoma State a week after the Red Raiders rose to No. 2 by beating Texas for the program's first win against a top-ranked team.
Frankly, Cowboys coach Mike Gundy is worn out, and his team even got a relative break with last week's 59-17 home romp against Iowa State.
"This is getting kind of monotonous with the big games in this league," said Gundy, whose team helped kick off the Big 12 craziness a month ago with an upset of No. 3 Missouri the same day fifth-ranked Texas bounced No. 1 Oklahoma. "There's just not a lot of time to back off."
Under different circumstances, the chatter would be all about the first Texas Tech-Oklahoma State game since Gundy's "I'm a man" rant that became a YouTube sensation after last year's 49-45 Cowboys win.
Instead, everyone's talking about what a man Michael Crabtree is. The receiver's sensational 28-yard touchdown with 1 second left to beat the Longhorns gave Texas Tech a direct path to a shot at the national championship, although a trip to No. 6 Oklahoma is two weeks away.
It's an interesting juxtaposition because Crabtree had the biggest drop of his career in last year's loss to the Cowboys, an easy potential winning catch inexplicably slipping through his hands in the end zone on fourth down in the final seconds.
"We said if we're ever in that situation again, we don't want to be the ones that lose," said quarterback Graham Harrell, recounting a conversation he and Crabtree had about the drop. "We want to make the play. It was a big learning experience with us, and I think it really helped us get where we are."
One other significant thing came out of last year's game. The Red Raiders changed defensive coordinators after they lost while gaining 718 yards, including 646 passing by Harrell, the fourth-highest total in a college game at the time.
A year later, defensive coordinator Ruffin McNeill has Texas Tech ranked No. 1 in the Big 12 in total defense (349.5 yards per game).
"From the beginning he inspired the group," Leach said. "They have gotten better playing together and play together as a unit."
The challenge last week came from Texas quarterback Colt McCoy, a Heisman Trophy contender. This week, it's Oklahoma State's powerful running game. Cowboys running Kendall Hunter is the nation's fourth-best rusher (135.6 yards per game) on a team with the country's No. 5 rushing offense (273 yards a game).