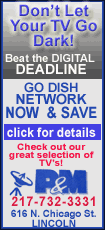 In his first game since being forced to resign at the end of the season, Fulmer could only watch as Ward Dobbs returned an interception 24 yards to lead Wyoming to a 13-7 win over the Volunteers on Saturday.
Tennessee (3-7) came into the game favored by 26 1/2 points, but wound up with its seventh loss of the season and marking just the second time in Fulmer's 17 years as coach that the Vols won't play in a bowl game. It was the first time the Vols lost to a Mountain West opponent.
Wyoming (4-6) won its first road game of the season, and may want to play more often at Southeastern Conference schools. The last time the Cowboys went on the road to the SEC, they beat Mississippi in 2005.
On Monday, an emotional Fulmer said he was being forced to resign at the end of the season.
Traditionally Tennessee has dominated its opponents on homecoming, going 65-17-3. The Vols hadn't lost since Miami beat them in 2002. The announced attendance for Saturday's game was 99,489, but the stadium was only two-thirds full.
On the first drive of the game, Mike Neuhaus picked off Tennessee quarterback Nick Stephens and ran 55 yards before being tackled by Lucas Taylor at the Vols 4. On the next play, Chris Stutzriem rolled out of the pocket and tossed the ball to Greg Genho in the end zone.
Stephens threw to Dobbs with 9:03 left before halftime, and Dobbs' touchdown gave the Cowboys a 13-0 lead. Jake Scott missed the extra point attempt.
Wyoming, ranked 111th out 119 Football Bowl Subdivision teams in total offense, had a hard time finding the end zone, but didn't need to.
Looking for something to prod the offense after Stephens' second interception, Tennessee put Jonathan Crompton in at quarterback.
After a few successful running plays, Crompton underthrew a pass, was sacked for an 8-yard loss and overthrew Austin Rogers on third-and-19, drawing boos from the few Tennessee fans who showed up for the game.