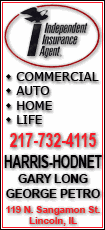 It looked like old-style Badger football.
Wisconsin (5-5, 2-5) relied on a smashmouth attack, routinely sending Hill and Clay up the middle while Gilreath did his damage on a series of end arounds. The Badgers' defense reverted to old form, too, shutting out the Hoosiers in the second half after knocking out quarterback Ben Chappell with a head injury just before halftime.
Indiana's battered and beleaguered run defense never had a chance to save this season's bowl hopes. The Hoosiers dropped to 3-7 (1-5), officially eliminating them from postseason contention.
The Badgers finished with a season-high 441 yards rushing, getting 127 from Hill and 112 from Clay, while Gilreath ran eight times for 168 yards and two scores. Gilreath had rushed for only 122 yards in Wisconsin's first nine games.
The 441 yards rushing tied a Memorial Stadium record by any team.
Indiana was still in contention after a bizarre first half, in which the Badgers turned the ball over three times inside their own 40 and the two teams combined for just two punts.
But with Chappell out, the Hoosiers struggled to do anything right.
Wisconsin, in contrast, had no such problem.
It broke open a 24-20 game when Gilreath ran left, sprinted down the sideline and faked out an Indiana defender for a 90-yard TD run on the Badgers' second play of the third quarter -- the second-longest run in school history.
Philip Welch then made a 39-yard field goal to make it 34-20, Clay scored on a 1-yard run late in the third quarter and Hill opened the fourth quarter with a 19-yard scoring run to make it 48-20.