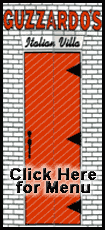 Even though they kept losing yards, the Tennessee Titans refused to lose the game. Now, they're 9-0 despite one of the worst rushing performances in franchise history: just 20 yards on the ground.
Kerry Collins threw for a season-high 289 yards and two touchdowns in a 21-14 win Sunday over the Chicago Bears.
"It's nice to win a ballgame and not play well," coach Jeff Fisher said.
Particularly as they struggled when they weren't throwing the ball.
The 20 yards rushing were just one above their franchise low and they had minus-5 in the first half. It was a stunning performance for a team that was third in the league entering the game.
Even so, the Titans set a club record with their 12th straight regular-season win thanks to Collins and a defense that shut down Rex Grossman and the Bears.
Collins completed 12 straight passes at one point and was 30-of-41 without an interception. Brandon Jones caught eight passes for 82 yards, and Bo Scaife had 10 for 78 with a touchdown.
That was enough to make up for a miserable performance by the running backs.
White managed 14 yards on 10 attempts, although he had a touchdown in the fourth quarter. And Johnson carried 14 times for 8 yards.
"Did you look and see how many guys they put in the box?" Johnson said. "Eight, sometimes nine. They really wanted us to beat them throwing the ball."
Tennessee did that well enough to remain the NFL's lone unbeaten team.
"Everybody right now is filling their role," said Collins, who took over for Vince Young after the first game. "For me, you play long enough you're going to be on good teams. You're going to be on bad teams. At this point in my career to be playing on a good football team that has a chance to go out and win every Sunday is exciting for me."
Is this the best team he's played on?
"We're getting there," said Collins, who played in a Super Bowl with the New York Giants. "We're getting there."
With Kyle Orton nursing a sprained ankle, Grossman delivered an uneven performance in his first start since Dec. 6. He was 20-for-37 got 173 yards and led the Bears (5-4) on a 75-yard touchdown drive on their first possession. He also got picked off on the next one.
Rookie Matt Forte struggled at times, running for 72 yards after setting a season-high with 126 against Detroit, and the offense managed 243 yards in all.
Coming off a 19-16 overtime win over Green Bay, the Titans took a 14-7 lead early in the third quarter when Collins connected with former Bear Justin Gage for a 12-yard touchdown -- the first by a Tennessee wide receiver since the second game.