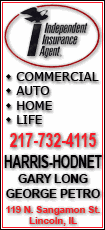 The Eagles had the ball at their own 45 with 1:55 left, but Brian Westbrook was stopped on fourth-and-1.
The Giants (8-1) are two games ahead of the Washington Redskins and three in front of the Eagles (5-4) and Dallas Cowboys. New York is 3-0 against its division rivals, but has only one other win against an opponent with a winning record.
Perhaps the Giants' easy first-half schedule -- their first eight opponents are a combined 27-44 -- was a reason oddsmakers made the Eagles a three-point favorite.
Miffed by the prognosticators' pick, the Giants proved them all wrong. They did get help from the referees on two close calls in the second half.
Jacobs lost the ball at the goal line on his 2-yard TD run that made it 36-24. The Eagles challenged, but officials upheld the play.
The Giants went ahead 27-24 two plays after a reversed call gave them a first down at the Eagles' 3. Manning's 17-yard pass to Kevin Boss on third-and-10 was initially ruled illegal because he appeared to release the ball from beyond the line of scrimmage. Replays showed Manning's back foot was behind the line, Jacobs ran in from the 3 for the go-ahead score.
Donovan McNabb had three TD passes for the Eagles, but the Giants shut down Westbrook.
McNabb's 2-yard TD toss to Kevin Curtis on fourth down cut it to 36-31 with 5:30 left.
The defense stopped the Giants on the ensuing possession and the Eagles took over at their 14 with 3:14 and one timeout remaining. But they couldn't put together a winning drive.
Westbrook was held to 59 total yards. The versatile halfback had at least 123 combined yards in six straight games against the Giants.
The Eagles took a 24-20 lead on McNabb's 7-yard TD pass to Hank Baskett on the opening drive of the third quarter. Baskett's reception on a fade pass was his second biggest catch this week. The third-year wideout became engaged to Kendra Wilkinson, who co-stars on "The Girls Next Door" as one of Playboy mogul Hugh Hefner's three live-in girlfriends in the E! reality series.
Manning led the Giants to three straight scoring drives after throwing an interception on the third play from scrimmage and New York built a 17-7 lead.
But a fumble by Jacobs helped the Eagles get back in it. Jacobs lost the ball while hurdling Asante Samuel as Chris Gocong delivered a hard hit. Mike Patterson recovered it at the Giants' 44.