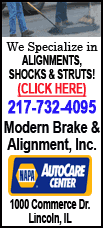 While Atlanta rookie Matt Ryan turned in another solid performance, Brees threw a season-high three interceptions, the last of them returned 95 yards for a touchdown by Chevis Jackson, and the Falcons beat up on the New Orleans Saints 34-20 Sunday.
Ryan had two more touchdown passes for the Falcons (6-3), who won for the fourth time in five games to remain in the thick of the playoff race, having defied those who expected a rebuilding year or two after the Michael Vick debacle.
"We have to stop using the word 'surprise,'" safety Lawyer Milloy said. "We always felt like we had a chance."
Ryan connected with Roddy White for a 16-yard touchdown on the Falcons' second possession, then broke it open with a short pass to Jerious Norwood that the speedy running back took for a 67-yard touchdown in the opening minute of the fourth quarter for a 27-6 lead.
Jackson finished off New Orleans with the second-longest interception return for a touchdown in Falcons' history. He broke perfectly on a pass for Devery Henderson at the 5 and took off down the sideline with no one else around, high-stepping right in front of the New Orleans bench.
"I had clear sailing," Jackson said. "The whole defense had a good day."
Brees, who came into the week leading the NFL in passes, completions and yards, didn't get the Saints to the end zone until the fourth quarter with the Falcons comfortably ahead. Of course, he spent much of the game trying to get away from the Atlanta rush.
Abraham had another sack, his 11th of the season, and forced Brees to throw quicker than he wanted at least four other times. Keith Brooking also had a sack.
At one point, Brees rolled to his right looking to throw, but was forced to flee in the opposite direction. He wound up 25 yards behind the line of scrimmage before winding up near the Saints' sideline, where he just flung it out of bounds while falling backward.
"This was extremely frustrating," Brees said. "We're better than this."
The Saints (4-5) again failed to string together their first winning streak of the season, a severe blow to their postseason hopes in the highly competitive NFC South.
With Reggie Bush still recovering from a knee injury and the Saints barely bothering with a running game, Brees also was picked off by Chris Houston and Erik Coleman. Jackson and Domonique Foxworth each broke up three passes for the Falcons.
Brees did throw his second TD pass on the final play, a 32-yarder to Lance Moore. Not that it mattered. Playing from behind most of the way, he threw a staggering 58 passes -- 10 more than he'd attempted in any game this season and just two off his career high. He completed 31 for 422 yards, but most of those gaudy numbers were put up after the Falcons had put it away.