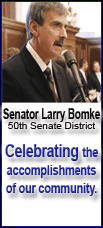 Mason Crosby's 52-yard field goal attempt in the closing seconds was just wide, helping the Vikings (5-4) pull into a first-place tie with the Chicago Bears. Green Bay (4-5) is one game back in the NFC North.
Peterson did his damage on 30 carries, including a 29-yard scamper through the secondary to give Minnesota the lead and help the Vikings overcome three interceptions by Gus Frerotte that the Packers turned into 17 points.
Coach Brad Childress unsuccessfully challenged the spot of a no gain on third-and-1 midway through the fourth quarter. During the review, Peterson stormed off the field and was yelling toward the coaches -- assumedly to let him take over. He fumbled on fourth down, and the recovery was short of the marker.
Crosby's field goal soon after put the Packers up 27-21, and then Peterson got his chance when the Vikings took over at their 31 with 5:50 on the clock. He carried four times for 40 yards and caught two passes for 24 yards on that drive.
Aaron Rodgers' first game at the Metrodome, the site of some of Brett Favre's worst early-career performances, wasn't good.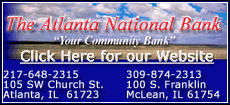 Trailing 10-7 early in the second quarter, Rodgers dropped back and had the ball swatted from his hand by Kevin Williams. He retreated to pick it up in the end zone and chucked it underhand, drawing an illegal forward pass penalty and an automatic safety.
Then with less than one minute left before the half, Jared Allen -- listed as doubtful on the latest injury report due to a sprained shoulder -- blew by Chad Clifton and sacked Rodgers in the end zone for another two points to make it 14-7.
According to STATS the last time a team had two safeties in the first half of a game was Sept. 8, 1996, when San Francisco did it against St. Louis.
Rodgers finished 15-for-26 for 142 yards, no turnovers and no touchdowns.
But while being outgained 126 yards to 9 in the third quarter, the Packers scored two touchdowns and took the lead. Nick Collins ran an interception back 59 yards for a score, and 2 1/2 minutes later Will Blackmon's 65-yard punt return put Green Bay in front 24-21.