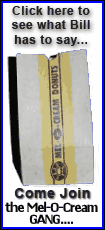 Penn State's loss to Iowa on Saturday left the Crimson Tide and Red Raiders as the only unbeaten teams in the BCS conferences, making it easy to sort out the all-important first two places in the BCS standings this week.
First-place Alabama (.981 average) was No. 1 in both the Harris and USA Today coaches' polls. Second-place Texas Tech (.972) was a solid second in both polls and first in the computer rankings. The computers have Alabama No. 2.
Texas (.879) was third, followed closely by Florida (.864) and Oklahoma (.844).
Sixth-place Southern California (.789) still needs a lot of help to reach the BCS national championship game on Jan. 8 in Miami. Penn State (.683) dropped all the way from third to eighth behind unbeaten Utah (.769).
Alabama and Texas Tech are still on course to meet in the BCS national title game if they stay unbeaten, though the Crimson Tide knows now that its road will go through Atlanta.
The Tide clinched the SEC West and a spot in the league title game against Florida in the Georgia Dome on Dec. 6. The game could turn into a de-facto national semifinal, with the winner earning a spot in the championship game.
The computer rankings are helping Texas stay at the top of the one-loss pack. The Longhorns are fourth in the Harris poll, close behind Florida, and fifth in the coaches' poll, not far behind both Florida and Oklahoma, which Texas beat last month.
But the computer ratings prefer Texas and Utah over both Florida and Oklahoma.
In two weeks, Oklahoma hosts Texas Tech in the latest Big 12 game with huge national title implications.