Mark Sanchez threw two touchdown passes, and USC's defense battered No. 21 California in a 17-3 victory, keeping the Trojans' national championship hopes alive.
The win was the sixth straight for the Trojans (8-1, 6-1 Pac-10), who have outscored the opposition 231-23 since losing 27-21 as 25-point favorites at Oregon State. The Trojans came in averaging 40.25 points and the Bears were averaging 36.4, with a single-game low of 24.
USC has allowed an NCAA-low 6.7 points per game, giving up just seven touchdowns this season -- four by the Beavers and three by the other eight opponents combined. The Trojans have allowed only 13 points in the second half.
Oregon State topped UCLA 34-6 earlier Saturday, leaving the Beavers (6-3, 5-1) in position to play in their first Rose Bowl game in 44 years if they beat Cal, Arizona and Oregon to finish the regular season. USC has won or shared the conference title and played in a BCS bowl in each of the past six years.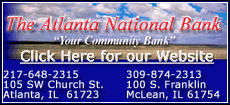 Despite a 56-0 victory over Washington last weekend, the Trojans fell from fifth to seventh in the BCS standings because the Pac-10 isn't as strong as it's been in recent seasons. The Trojans still need help to play for the national title, but they're taking care of their business.
USC probably won't drop again Sunday, but it couldn't pull away from Cal.
USC is 25-0 in November games since Pete Carroll became coach in 2001, and has won five straight over the Bears. The Trojans have also won 43 of their last 44 games at the Los Angeles Coliseum, where a crowd of 88,523 watched their latest triumph.
Sanchez completed 18 of 29 passes without being intercepted. Cal's 17 interceptions were tied with North Carolina for the NCAA lead entering the weekend. C.J. Gable rushed for 79 yards on 10 carries and Stafon Johnson added 60 yards on 14 attempts.
Nate Longshore made his third start of the season at quarterback for the Bears (6-3, 4-2), but was pulled at halftime after completing 11 of 15 passes for 79 yards. He was sacked only once despite being under constant pressure.
Kevin Riley, considered a better runner, completed just 4 of 16 passes for 59 yards with one interception and was sacked three times in the second half. Riley sustained a mile concussion in Cal's 26-16 victory over Oregon last weekend, but returned to practice Wednesday.
Cal finished with 27 yards on 26 rushing attempts and 165 yards of total offense.