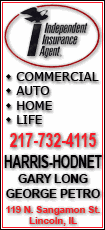 Pryor was 9-of-14 for 197 yards, and added 33 on the ground. Wells, who had only 55 yards against Penn State, broke free for 140 yards, tying his second-best outing of the year.
The victory improves the Buckeyes to 2-4 in games after a bye week under coach Jim Tressel. More importantly, it keeps their chances for a fourth straight Big Ten title alive. Ohio State (8-2, 5-1) needs to win out and get some help from Penn State and Michigan State, who play each other in the season finale.
Mike Kafka got another start for Northwestern (7-3, 3-3) with C.J. Bacher still nursing a hamstring injury. But Kafka couldn't duplicate his big day from last week, when he set a Big Ten quarterback record with 217 yards rushing. Kafka was 18-of-27 for 177 yards and ran for 83 yards and a score, but the bigger, stronger Buckeyes were too much for short-handed Northwestern.
It was the Buckeyes' fourth straight victory over Northwestern. They have outscored the Wildcats 205-34 in those wins.