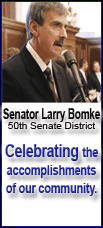 McCoy passed for 300 yards and five touchdowns, Ryan Palmer returned an interception 22 yards for a tiebreaking score and the Longhorns beat Baylor 45-21 Saturday for a much-needed rebound victory a week after their last-second loss at Texas Tech.
Texas (9-1, 5-1 Big 12) scored on its first two drives before Baylor (3-7, 1-5) tied it by scoring twice in 4 minutes. The Longhorns went ahead to stay when Palmer picked off a deflected pass, pulling it off his shoulder pads, then spinning and running to the end zone.
The loss to the Red Raiders knocked Texas out of the No. 1 spots in the AP poll and the Bowl Championship Series standings (to fourth this week). The Longhorns also dropped out of first place in the Big 12 South.