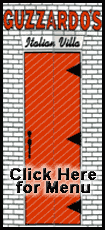 It was unclear whom Colorado would get for the two-time All-Star. One of the people said reliever Huston Street, lefty starter Greg Smith and outfielder Carlos Gonzalez were among the players who had been discussed in recent days.
Holliday, MVP of the 2007 NL championship series, is due to make $13.5 million next season and then will be eligible to become a free agent.
He was scheduled to have a physical Tuesday, one of the people said. The big-hitting left fielder unexpectedly dropped in on the general managers' meetings last week in Dana Point, Calif.
The tentative trade was earlier reported by SI.com and ESPN.com.
"Talks are continuing. They're very fluid and at this point, everything's speculation," Rockies spokesman Jay Alves said, speaking on behalf of general manager Dan O'Dowd.
Oakland owner Lew Wolff, attending a regional luncheon of Associated Press Sports Editors, wouldn't confirm or deny a trade but said he had already spoken with general manager Billy Beane three times on Monday.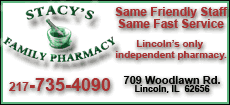 "Billy's doing different things right now," Wolff said.
The A's are known for making big trades, cutting payroll during a rebuilding process that Beane is committed to at all levels in the organization. Gonzalez and Smith were among the six players Oakland acquired last winter when it traded ace and All-Star Dan Haren to Arizona.
Back in January 2001, the A's acquired Johnny Damon from the Kansas City Royals in a three-team, nine-player deal -- and this might be the club's closest thing since then to the magnitude of that blockbuster move.
Oakland has watched Damon, Jason Giambi, Miguel Tejada and the Big Three pitchers of Tim Hudson, Mark Mulder and Barry Zito depart for big money elsewhere. Yet there is thought Giambi, now a free agent, could be back in Oakland this offseason.
The 28-year-old Holliday, playing half his games at Coors Field, has 128 homers and 483 RBIs in five big league seasons. His best year was 2007, when he won the NL batting title with a .340 average and had 36 homers and a league-best 137 RBIs in helping the Rockies reach the World Series. He was runner-up to Philadelphia shortstop Jimmy Rollins for NL MVP.
Oakland was last in the majors leagues with a .242 batting average this season and last in the AL with 646 runs.