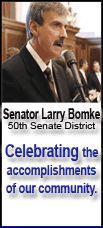 General manager Kevin Towers said last week he was trying to work out an agreement to keep the closer, but he sent a text message to The Associated Press on Monday night confirming "our offer was withdrawn." Towers would not comment on whether the Padres are still interested in signing Hoffman.
Hoffman's agent, Rick Thurman, did not immediately return a message seeking comment.
Hoffman, a franchise icon who joined the Padres in 1993, earned $7.5 million last season.
He has 554 career saves and a 2.78 ERA. He had 30 saves last season but posted a 3.77 ERA -- his highest since 1995.