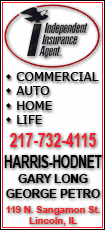 The jury said the union owed the retirees $7.1 million in actual damages for failing to include them in lucrative marketing deals with Electronic Arts Inc., the maker of the popular "Madden NFL" video games, sporting card companies and other sponsorship agreements.
Hall of Fame cornerback Herb Adderley filed the lawsuit last year on behalf of 2,056 retired players who contend the union failed to actively pursue marketing deals on their behalf with video games, trading cards and others sports products.
The lawyers and judge still must decide how to divvy up the jury's award, some of which will go to attorneys' fees.
Adderley, 69, played cornerback for the Green Bay Packers and Dallas Cowboys and appeared in four of the first six Super Bowls. He appeared every day in court wearing his yellow "NFL Alumni" sports jacket and wept when the jury's verdict was read.
"I won three Super Bowls and this feels better than all of them combined," Adderley said immediately after the verdict was announced. "I always felt I had one big play left."
Several retired players either testified during the trial or appeared in the court to lend support, including retired Green Bay Packers quarterback Bart Starr, who attended the last day of testimony on Friday.
Richard Berthelsen, the union's acting executive director, said outside court that the NFLPA would ask the trial judge, U.S. District Court Judge William Alsup, to toss out the verdict. If that fails, it intends to appeal.
"It's an unjust verdict and we are confident it will be overturned," union lawyer Jeffrey Kessler said.
Lawyers representing Adderley and the retired players told the jury during the three-week trial that the union actively sought to cut them out of licensing deals so active players could receive bigger royalty payments. As proof, the retirees pointed to a 2001 letter from an NFLPA executive telling Electronic Arts Inc. executives to scramble the images of retired players in the company's popular Madden video game, otherwise the company would have to pay them.
EA's Madden game contains 143 "vintage" teams populated with no-name players that closely resemble Adderley and other retirees. Yet only active players received a cut of the EA deal, the union's largest, which surpassed $35 million for 2008.