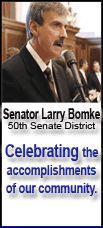 The five-time Pro Bowl cornerback agreed to terms on a one-year deal with the Jets on Monday after sitting out the first 10 weeks of the season as a free agent.
"Things appear to be headed in that direction," a person familiar with the signing told The Associated Press.
The NFL Network first reported the signing on its Web site Monday night. The Jets wouldn't confirm the deal because it had not yet been completed, likely pending a physical.
The 34-year-old Law, who has 52 career interceptions, played for the Jets in 2005 before spending the last two seasons with Kansas City. He garnered interest from New York and New England, where he played the first 10 years of his NFL career.
Law jumps back into one of the league's biggest rivalries as the Jets play at New England on Thursday night, with the winner taking sole possession of first place in the AFC East.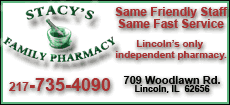 "This is going to be different playing Thursday night against the Patriots, matching up against my former team and the players I'm used to practicing against," Law told the NFL Network. "I know they're going to throw at me, but I welcome the challenge."
Law and Jets coach Eric Mangini are very familiar with each other, dating to Mangini's five seasons as New England's defensive backs coach.
Law told the NFL Network that the Jets plan to use him at both cornerback and safety. Cornerback Darrelle Revis, who has started every game in his first two NFL seasons, looked up to Law while growing up in the same hometown of Aliquippa, Pa., and even wears Law's No. 24.
"That's my little boy," Law told NFL Network. "I've watched him grow up and to be able to help him now, it'll be a good deal."