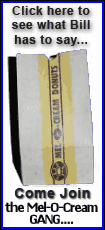 Kevin Garnett added 21 points and 10 rebounds, and Ray Allen had 19 points for the Celtics (7-1). Boston scored 58 points in the second half after getting just 36 in the opening 24 minutes.
Jermaine O'Neal recovered from a rough night in Sunday's win over Charlotte, leading the Raptors (4-3) with 23 points and 11 rebounds. Anthony Parker scored 15 and Jason Kapono 14 for Toronto.
With the score tied 84-all, Boston center Kendrick Perkins, who had trouble containing O'Neal most the game, blocked a turnaround and Pierce hit a jumper on the other end, giving the Celtics an 86-84 lead with 1:38 left.
On the ensuing possession, O'Neal lost the ball out of bounds. Pierce then hit a 17-footer to give Boston a four-point edge before putting the game away with a spinning, driving scoop shot that made it 90-84 with 34.4 seconds left.
Boston, which trailed by 15 points early in the third quarter and by six entering the fourth, used a scrappy, trapping halfcourt defense to bottle up the Raptors' offense while going on a 9-2 run to close the score to 71-70 on Pierce's jumper with 8:19 to play.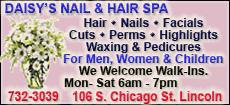 The teams traded 3-pointers -- with Pierce getting both for Boston -- before Eddie House nailed a 3 from the right corner to give the Celtics their first lead since the game's opening minutes, 79-77, with 4:45 to go.
Toronto had opened a 57-42 edge on Jose Calderon's jumper 3 1/2 minutes into the third quarter before Boston started its comeback. Garnett scored six points and Pierce five during a 15-4 run as the Celtics closed the gap to three before Jason Kapono hit a 3-pointer to give the Raptors a 65-59 lead after three.
O'Neal, ineffective in a season-low 19 1/2 minutes of action with only five free throws in Sunday's 89-79 win against the Charlotte Bobcats, took control inside early in the game. He scored 10 of the Raptors' first 14 points as they opened a 23-18 edge after one.