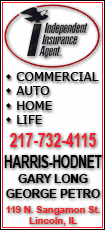 Thomas didn't return after leaving the Patriots 20-10 win over the Buffalo Bills midway through the second quarter Sunday. The Patriots said only that he hurt his arm, but ESPN.com, quoting unnamed sources, reported Thomas broke his left forearm and "likely" will miss the rest of the season.
Team spokesman Stacey James said Monday the next injury update would come after Tuesday's practice. A spokesman for Thomas' agent, James "Bus" Cook Jr., said the player had not returned a phone call to Cook.
"I think it'll be difficult" to replace Thomas, said Mike Vrabel, the team's other starting outside linebacker. "He was a leader. He was a veteran guy that played well and we'll just have to find guys to step up."
Thomas leads the Patriots with five sacks in his second season with the team. He was a rookie on Baltimore's team that won the Super Bowl after the 2000 season and was chosen for Pro Bowls in 2003 and 2006.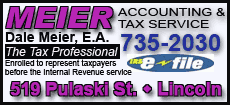 The Patriots already have lost safety Rodney Harrison for the season with a torn quadriceps in his right thigh. Two key players on offense also are out for the season: quarterback Tom Brady with a knee injury suffered in the opener and running back Laurence Maroney with a shoulder injury.
Still, the Patriots (6-3) are tied for the AFC East lead with the New York Jets heading into those teams' matchup Thursday night.
Pierre Woods, a third-year pro from Michigan, took over for Thomas on Sunday and likely will get his first pro start against the Jets.
"It's definitely an opportunity," said Woods, who has played 33 games since the Patriots signed him as an undrafted free agent. "So just go out there and do my job and I think I'll be fine."
As the injuries pile up, players keep repeating Belichick's message to them: Don't do anything special, just do your job.
"We've been through this before; '03, '04 had been the same thing" with numerous injuries, defensive end Jarvis Green said. "Guys just filling in and playing their role, that's part of the game. It happens and we have to make the best of what we have in this locker room."