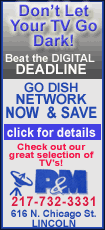 It's not gaudy or glitzy. The NFL's last unbeaten team does whatever it takes to win.
"We're blue collar," tight end Bo Scaife said Monday. "We're going to play you hard. We're going to play you long, and we're heavyweights. That's how our offensive mentality is, especially the offensive line position. They're heavyweights. They're ready for whatever. They really set the tone for us, and it's easy to feed off of them."
Unable to run despite being among the league's best, the Titans turned to veteran Kerry Collins, who was protected well as he picked apart Chicago for 289 yards and two touchdowns in Sunday's 21-14 win. Needing to deal with the ever dangerous Devin Hester, punter Craig Hentrich pinned down the Bears with his foot and the help of the coverage unit. Hester managed 13 yards on two returns.
And a defense missing up to three starters because of injury or illness held the Bears to 243 yards and forced six three-and-outs.
"This is clearly a team effort," coach Jeff Fisher said.
The result is that a franchise that had never started better than 3-0 now has a chance Sunday to be the NFL's first in 2008 to double-digit victories if they can win at Jacksonville (4-5). Of their final seven opponents, only the New York Jets (6-3), Pittsburgh (6-3) and Indianapolis (5-4) have winning records.
Linebacker Keith Bulluck said their undefeated record is giving teams extra motivation to be the first to beat the Titans.
"Little do they know we're not trying to go undefeated. We're trying to win as many games so we get home-field position in the playoffs," he said.
The Titans know they are confounding people with how they're winning. This is a team predicted as recently as August to finish fourth in the AFC South. Instead, they hold a four-game lead that could allow them to clinch their first AFC South title since 2002 before they play the last two of their divisional games in December.
They also have a three-game edge for home-field advantage over Pittsburgh, New England, the Jets and Baltimore Ravens (6-3). This franchise hasn't had home-field advantage since 2000, when the Titans also had the NFL's best record at 13-3.
"It's rare for everyone on this team except maybe David Thornton and Nick Harper, who played with those Indianapolis teams," Bulluck said. "These young guys, I hope they don't take it for granted, which they will. Us older guys are definitely making sure they stay in line and handle what they have to handle, because we know it doesn't come by that often."
Those young guys have been a key part of the Titans' run.