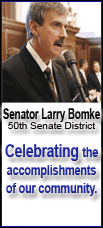 "I was definitely surprised. I thought it was going to be a lot closer," Lincecum said.
The slender kid with the whirling windup received 23 of 32 first-place votes and 137 points in balloting by the Baseball Writers' Association of America. Brandon Webb of the Arizona Diamondbacks got four first-place votes and finished second with 73 points.
Listed at 5-foot-11 and 160 pounds, tiny by today's standards for a big league pitcher, Lincecum defied detractors -- and the laws of physics -- by overpowering one hulking slugger after another.
"I don't remember anybody in my time who had that style of pitching, who put that kind of torque on his body," McCormick said on a Giants conference call. "I think that article in Sports Illustrated that called him a freak probably sums it up."
Lincecum was 18-5 with a 2.62 ERA and a major league-best 265 strikeouts, remarkable numbers for a fourth-place club that finished 72-90.
In fact, Steve Carlton was the lone Cy Young winner to pitch for a team that was worse. The Hall of Famer was an incredible 27-10 with a 1.97 ERA for the 1972 Philadelphia Phillies, who went 59-97.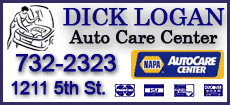 Lincecum led the NL in winning percentage (.783), ranked second in ERA and was third with 227 innings. The 24-year-old right-hander made his first All-Star squad, but an illness prevented him from appearing in the July 15 game at Yankee Stadium.
"People have been doubting me my whole life," he said. "I don't let them bring me down."
New York Mets ace Johan Santana, who led the league in ERA (2.53) and innings (234 1-3), also garnered four first-place votes and came in third.
The other first-place vote went to Milwaukee lefty CC Sabathia, last year's AL winner who was traded by Cleveland into the National League on July 7. He went 11-2 with a 1.65 ERA and seven complete games in 17 starts for the Brewers, pitching them to their first playoff berth since 1982.
"I definitely thought he was in fair contention," Lincecum said.
Sabathia came in fifth. Brad Lidge, the star closer who had a perfect season for the World Series champion Philadelphia Phillies, was fourth.
Webb, the NL winner in 2006, was runner-up for the second consecutive season after going 22-7 with a 3.30 ERA in 226 2-3 innings.
"In Obama-like fashion, it wasn't close," Giants general manager Brian Sabean said.
The baby-faced Lincecum, nicknamed "Franchise," is certainly an aberration. He eats junk food before starts and doesn't ice his arm. When he was called up from the minors in May 2007, ballpark security workers in San Francisco thought he was a bat boy.
Late this season, some teammates even asked for his autograph -- including veteran catcher Bengie Molina.
The Giants held a news conference for Lincecum after he won Tuesday and it drew more media than any club event since Barry Bonds' home run chase in 2007.