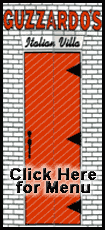 Ariza's basket put Los Angeles up for the first time since the opening minutes, then Bryant began stretching the lead with a one-handed rebound-dunk on the next possession. Soon after, he scored seven straight points and the Lakers held off the Mavericks down the stretch to improve to 6-0 for the first time since going 7-0 to open 2001-02, their last championship season.
Despite being without Josh Howard -- their second-best scorer, co-leading rebounder and a top defender -- the Mavericks came out with the fire star Dirk Nowitzki criticized them for lacking in their previous game. They scored a season-best 35 points in the first quarter and a season-best 60 in the first half, but couldn't keep up the pace, scoring just 39 the rest of the way.
Jason Kidd got the 101st triple-double of his career with 16 points, 11 rebounds and 10 assists, and Erick Dampier tied a franchise record with 12 offensive rebounds. Ironically, it was Nowitzki who let Dallas down, fouling out with 14 points on 5-of-17 shooting. He was 1-of-9 in the second half and didn't score after the opening minutes of the third quarter.
Bryant scored 27 points, most coming during a 30-9 spurt from late in the third quarter to the middle of the fourth that turned things around for Los Angeles. This was the first time all year the Lakers trailed going into the fourth. This was the most points they'd allowed all season and it matched their slimmest margin of victory.
Dallas cut it to 99-97 in the final minutes, but Nowitzki passed up a shot, giving the ball to Jerry Stackhouse, who missed. After a defensive stand, Nowitzki shot an airball on a 3-pointer. After yet another defensive stop, Nowitzki passed to Stackhouse in the corner and Ariza came flying in to swat a 3-point try out of bounds with 1 second left on the shot clock.
The Mavs couldn't get a shot off in time and the Lakers finally made them pay. Pau Gasol caught an airball by Derek Fisher and made a 2-footer. Nowitzki fouled out on the play and Gasol hit the free throw with 23.1 seconds left. Dallas was out of answers after that.
Gasol had 22 points and 11 rebounds, and Andrew Bynum had 11 points and 10 boards. Ariza scored a season-best 13 points and Lamar Odom finished with 12.