Still to be determined are details on a revamped FedEx Cup, and whether to take a week off before the Tour Championship.
Once that it is decided, the tour said it would release the rest of its Fall Series schedule.
By announcing the majority of the schedule, the tour put to rest speculation that some tournaments might be in jeopardy because of the economy. The title sponsors are under contract at least through 2010, and most of them have slight increases in prize money built into their agreements. Among those that kept prize money the same were the FBR Open and Travelers Championship, both at $6 million.
Not counting the four majors, prize money for the regular season is $222.9 million, up from $214.4 million in 2008.
"I'm delighted to say that the demise of the PGA Tour has been overstated considerably," commissioner Tim Finchem said Monday night at the World Golf Hall of Fame induction ceremony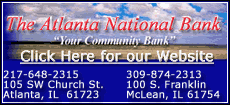 .
In a statement Tuesday, Finchem said the charitable giving for 2008 was expected to set another record at $123 million.
"The tournaments and their sponsors have worked extremely hard during this difficult economic time to sustain their significant charitable contributions," he said.
Based on the calendar, next season will start one week later -- Jan. 8 -- at Kapalua for the winners-only Mercedes-Benz Championship.
The Texas swing was created when the Valero Texas Open in San Antonio moved from the Fall Series to May 14-17. It will be followed by the HP Byron Nelson Championship outside Dallas and the Crown Plaza Invitational at Colonial in neighboring Fort Worth.
The World Golf Championships have raised their purses from $8 million to $8.5 million. Still to be determined is the prize money for The Players Championship, which was $9.5 million this year.
If it goes up to $10 million -- it has increased each of the last two years -- that would match the prize money for the Dubai World Championship that ends the European tour season and is billed as golf's richest event.
"Whether we go to $10 million has nothing to do with Dubai," tour spokesman Ty Votaw said. "It's whether it's right for the tournament and what we're trying to do with The Players. As Tim always does, he'll factor in all the issues that relate to that."
The PGA Tour policy board discussed a revamped points system for the FedEx Cup at its quarterly meeting Monday, although a decision is not expected until the week of Thanksgiving.