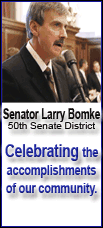 The A's completed their trade with the Colorado Rockies for the star outfielder Wednesday, securing the big bat Oakland sought for the middle of its order.
"Originally, it was a little bit of a surprise considering I've never been traded before," Holliday said. "I spent my first 11 years of professional baseball in the Rockies organization. Any time you make a change there's a bit of an unknown."
Colorado received right-handed reliever Huston Street, lefty starter Greg Smith and promising outfielder Carlos Gonzalez from the A's. The clubs reached a tentative agreement Monday, but had to wait for the results of physicals and other details to be worked out.
Rockies general manager Dan O'Dowd said the Rockies earlier this year offered Holliday a deal worth $107.5 million over five seasons, but agent Scott Boras rejected it back in March.
"This wasn't going to go away. It was going to be a distraction," O'Dowd said. "And that's nothing against Mattie. He's earned the right to be a free agent after next season, and he's earned the right to pick where he plays after next season. There's no hard feelings, no animosity."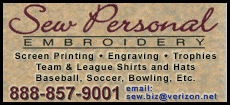 Oakland GM Billy Beane and O'Dowd speak regularly and had discussed Holliday since just after the season ended.
"We landed one of the biggest hitters out there," A's manager Bob Geren said. "He's definitely a piece of the offense you can build around."
This is a major move by an A's team that began rebuilding last winter and is more accustomed to losing star players than acquiring them.
"We wanted a right-handed bat, and we got one," Oakland outfielder Jack Cust said. "It's usually the other way around -- giving away a bigger-name guy for guys who aren't as established. It's definitely exciting going into the season."
A two-time All-Star and runner-up for the 2007 NL MVP award, Holliday is due to make $13.5 million next season. Whether he stays in Oakland past the 2009 season or even next year's All-Star break, nobody knows.
"I'm not worried about that. Oakland wanted me for a reason," Holliday said.
He has 128 homers and 483 RBIs in five big league seasons. His best year was 2007, when he won the NL batting title with a .340 average. He also had 36 homers and a league-best 137 RBIs in helping the Rockies reach the World Series. He finished second to Philadelphia shortstop Jimmy Rollins for NL MVP.
Beane said he's still focused on boosting the A's farm system from the bottom on up, and acquiring talented prospects only helps to pull off deals like this one. He's unsure whether Oakland will be able to keep Holliday long-term.
"I'm not Pollyannaish enough to believe you acquire one player and go from 75 to 95 wins," Beane said. "We'll focus on the whole year. Matt's a premium player. I guess we'll sort of cross that bridge when we get to it."
Geren spoke to Holliday by phone just after the deal became official.
"He is going to help us tremendously," Geren said. "We all know the kind of talent he has with his numbers, but I talked to him and you can tell the kind of person he is. It's a great fit."
New A's third base coach Mike Gallego came from the Rockies and has thrown batting practice to Holliday the past three seasons -- so that's a positive for Holliday.
Oakland reached the AL championship series in 2006 before being swept by Detroit. This season, it finished with its worst record (75-86) since going 74-88 in 1998. The A's lost 44 of their last 68 games after being just four games out of first place on July 11.