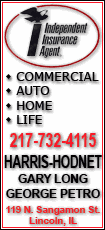 The combined team will be called Earnhardt Ganassi Racing with Felix Sabates and will field cars for Martin Truex, Aric Almirola, Juan Pablo Montoya and a driver yet to be named.
"In this ultra-competitive era of NASCAR, it is necessary to build and sustain the strongest team possible, and our combining with the people and equipment at Dale Earnhardt Inc. will help create a strong four-car program for years to come," Ganassi said Wednesday in a statement. "This is a win-win for both organizations as well as all of our partners."
Both organizations have struggled to secure sponsorship this season, forcing the teams to pool resources. Although neither team was in imminent danger of collapse, both were searching for additional funds to shore up competition and stability.
Ganassi shuttered his No. 40 team in July when he couldn't find sponsorship for former Indy Racing League champion Dario Franchitti, who has since returned to that series.
That move forced Ganassi to lay off 71 people, and he was hopeful he could avoid more cutbacks after joining forces with Earnhardt. DEI, however, was expected to reduce its staff with the new venture.
Both teams said details of the new organization will be announced later.
Among the remaining issues is what manufacturer the team will use. DEI has a contract with General Motors, and Ganassi uses Dodges. The new team is expected to use Chevrolets.
If that happens, engine supply details must be ironed out. Ganassi has his own engine shop, but DEI has an engine partnership with Richard Childress Racing.
Founded by the late Dale Earnhardt, DEI has been reeling since Dale Earnhardt Jr.'s departure at the end of last season. DEI swallowed cash-strapped Ginn Racing in July 2007 to acquire shop space and owner points that would push Paul Menard's car into the top 35.
It started this season as a solid four-car operation -- only rookie Regan Smith's car lacked full sponsorship -- but has quickly crumbled. Mark Martin is moving to Hendrick Motorsports next season, and the U.S. Army is moving its sponsorship to Tony Stewart's new team.