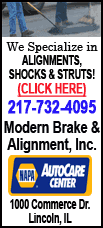 Only one game on the schedule matches ranked teams -- South Carolina at Florida. Another game serves as a good reminder of how drastically the national championship race can change when it's least expected.
Southern California visits Stanford on Saturday, 13 months after the Cardinal ended the Trojans' 35-game home winning streak as a 41-point underdog.
USC was No. 2 in the country when it committed five turnovers and gave up the winning touchdown pass on fourth down with 49 seconds left to Stanford. In a 2007 season filled with memorable upsets, Stanford's stunner ranked among the most surprising.
An improved Stanford team, 5-5 under second-year coach Jim Harbaugh, is only a 23-point underdog as it goes for two straight against USC. The Trojans (8-1) can't afford another loss if they want to stay in the hunt for a national title.
Several other teams with much on the line face lightly regarded opposition Saturday.
Mississippi State, which has won two straight against Alabama, faces the top-ranked Crimson Tide as a 20-point underdog.
Utah tries to stay unbeaten and keep its hopes of reaching the BCS alive at San Diego State. The Aztecs are a 28 1/2-point underdog.
Indiana, 34 1/2-point underdog, can do severe damage to Penn State's Rose Bowl hopes if the Hoosiers can pull off a Stanford-like upset.
And the one game matching ranked teams doesn't figure to be all that close either. Florida is a 21-point favorite over South Carolina and former Gators coach Steve Spurrier.
The picks:
Friday
No. 22 Cincinnati (minus 3 1/2) at Louisville
Bearcats are 1-9 in Battle for the Keg of Nails ... CINCINNATI 27-20.
Saturday
Mississippi State (plus 20) at No. 1 Alabama
Tide won't be Croomed by Bulldogs again ... ALABAMA 27-6.
No. 24 South Carolina (plus 21) at No. 3 Florida
Gamecocks have No. 1 D in SEC; Gators have No. 1 offense ... FLORIDA 37-13.
No. 4 Texas (minus 13 1/2) at Kansas
Jayhawks are 0-6 against Texas in Big 12 play ... TEXAS 48-28.
No. 6 Southern California (minus 23) at Stanford
Trojans have allowed 23 points in six-game winning streak ... USC 34-6.
Indiana (plus 34 1/2) at No. 7 Penn State
Hoosiers' porous D should give boost to Nittany Lions offense ... PENN STATE 49-20.
No. 8 Utah (minus 28 1/2) at San Diego State
Utes tune up for big game against BYU ... UTAH 44-13.
No. 9 Boise State (minus 34 1/2) at Idaho
Broncos averaged 59 points in last four games vs. Vandals ... BOISE STATE 59-14.