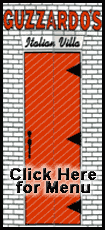 Auburn was positioned at No. 10 before its first snap and giddily preparing to join the spread offense craze. Well, the guy in charge of that project already lost his job, and the Tigers are in need a dramatic turnaround just to avoid a losing season.
The Deep South's oldest rivals will meet Saturday in a game that serves as a shout-out to all teams that came up short of expectations this year.
We're talking about you, Clemson and Tennessee.
Don't try to hide, Michigan and Arizona State.
We see you over there, Wisconsin and West Virginia.
A dozen teams that started with a number in front of their name are nowhere to be found in The Associated Press poll, while Alabama has surged all the way to the top after humble beginnings at No. 24.
Way back in August, Georgia (8-2) claimed that spot without playing a game. The Bulldogs sure looked like national championship material, with 16 returning starters from a team that closed the 2007 season with seven straight wins, including a 41-10 rout of unbeaten Hawaii in the Sugar Bowl.
They slipped a couple of spots without losing a game, then got shocked by Alabama between the hedges. The Crimson Tide raced to a 31-0 halftime lead on the way to a 40-31 victory that wasn't really that close.
Georgia still had a chance to get back in the national championship picture heading into its annual showdown against Florida, but the Gators romped 49-10.
The Bulldogs have plenty of skill on offense -- quarterback Matthew Stafford, running back Knowshon Moreno, freshman receiver A.J. Green -- but an injury plagued line has endured constant shuffling. On the opposite side, Georgia has yet to show the sort of aggressiveness and speed that marked previous defenses, especially when it comes to pressuring the quarterback.
Better luck next year.
"I wouldn't say this was a disappointing season," receiver Mohamed Massaquoi said. "We did have high expectations. Every year we come into the season with high expectations. Things did not fall exactly like we wanted them to fall, but we still have a lot to play for."
Indeed, the Bulldogs are ranked No. 13 and should land an attractive bowl trip if they win their final two regular-season games. After traveling to Auburn this weekend, they'll get a week off before hosting Georgia Tech on Nov. 29.
Georgia can go 11-2 by winning out -- the exact same record as a year ago, when the Bulldogs surged to No. 2 in the final rankings behind national champion and conference rival LSU.
Of course, this season feels a whole lot different.
"When you look at where we wanted to be at the beginning of the season, this is a little bit tougher to take," offensive lineman Clint Boling said. "We went 11-2 last year, but the expectations were higher this year."
Then again, the Bulldogs look like a major success next to Clemson and Auburn, which share a nickname (Tigers) and suffered through the same sort of season.
Both started in the Top 10. Both have gone through major coaching changes. Both are struggling just to finish above .500 and maybe eke out a minor bowl invitation.
Auburn (5-5) brought in a new offensive coordinator, Tony Franklin, to install the spread before last year's bowl game -- a striking change for a team that had relied on a power running game.
It didn't work. Not even close.
The first indication of trouble came in the Southeastern Conference opener against Mississippi State. Auburn won, but the score -- 3-2 -- was more in line with a baseball game. Losses followed against LSU, Vanderbilt and Arkansas before coach Tommy Tuberville decided enough was enough.
Franklin got the ax seven games into his tenure, but the Tigers are only 1-2 since his departure. Now, it's Tuberville's job that might be on the line.
"It wasn't what I expected being my senior year," center Jason Bosley said. "We've been so close in so many games. We haven't had a few breaks go our way like we had the past couple of years."