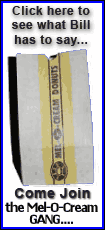 Williams scored a season-high 24 points and hit a crucial 3-pointer in the fourth quarter, a shot that put the Cavs ahead by 12 and sent James racing onto the floor in celebration.
James had lost his last five games against Anthony, whom he has known since high school, and is now just 3-8 against his U.S. Olympic teammate since they broke into the league together in 2003. James added 11 assists and eight rebounds as the Cavs beat the Nuggets for the first time since Dec. 15, 2005.
Daniel Gibson snapped out of a shooting slump and added 15 points as the Cavaliers, who held the Nuggets to 18 points in the fourth and 38 in the second half after giving up 61 in the first half.
The Nuggets lost for the first time in four games since acquiring Chauncey Billups in the blockbuster trade that sent Allen Iverson to Detroit.
Billups scored a season-high 26 points -- 18 in the first half -- Anthony had 18 and Kenyon Martin 12 with 10 rebounds for Denver. Martin, who had missed the previous two games with a sprained wrist, was ejected with 55 seconds left after he was called for a flagrant-2 foul for slamming his shoulder into Cleveland forward Anderson Varejao
.
Before leaving the floor, Martin screamed obscenities at referee Joey Crawford before he was grabbed by Nuggets coach George Karl and escorted off.
With the Cavaliers leading 94-85, James was replaced with 8:23 remaining. Denver hit a pair of 3-pointers to pull within 98-91, but Williams hit a jumper and then dropped a 3-pointer with 5:53 to give Cleveland a 103-91 lead. As Williams' ball was in the air, James walked onto the floor extending three fingers on both hands and then punched the air when the shot splashed through.
James' flurry in the final 1:35 of the third quarter gave the Cavaliers an 88-81 lead entering the fourth.
First, he drove the lane and dropped an off-balance layup while being fouled by Anthony. He completed a three-point play to make it 83-81, and after JR Smith hit a 3-pointer for Denver, James set up Gibson on the wing and the Cavs guard, who missed all six 3s on Tuesday against Milwaukee, finally knocked down a long-range shot.
Cavs coach Mike Brown was confident Gibson would find his touch eventually. Before the game, Brown was asked what he might tell his guard.
"Shoot, Boobie, shoot," Brown said in a high-pitched voice.