The 45-year-old lefty is five wins shy of 300 and "hopes to find a team where he can continue to pitch at a high level and contribute to another world championship," agents Barry Meister and Alan Nero said in a statement.
The agents said they met in Phoenix on Monday with Diamondbacks chief executive officer Jeff Moorad and general manager Josh Byrnes "to explore every option for Randy to remain a Diamondback in 2009 and for the remainder of his career."
"The Diamondbacks have a budget based on their club's financial situation and obviously viewed Randy's contract in that context," the agents said. "Randy considered every reasonable compromise, including offering to take a 50 percent pay cut, all to remain a Diamondback. However, the economic situation did not lend itself to an agreement."
Johnson made $16 million last year and went 11-10 with a 3.91 ERA. He struck out 173 and walked 44.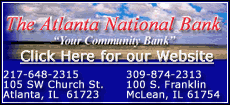 Byrnes, who said the sides had conversations through the week into Thursday, would not rule out still signing Johnson but added "something would fundamentally have to change in our position or their position or both."
The Diamondbacks will not budge on their policy of not giving contracts that include player incentives.
"As a policy it's one we stick to and will continue to stick to," Byrnes said.
He praised the spirit of the conversations.
"Both sides worked very hard to find an equitable deal," Byrnes said. "We couldn't do it."
Byrnes said the club envisions a rotation of Brandon Webb, Dan Haren, Doug Davis, Max Scherzer and Yusmeiro Petit next season.
"There's a chance we might try to find another person that would add to our depth," Byrnes said.
Johnson and Toronto pitcher A.J. Burnett were the only players to file for free agency Thursday, the final day of the 15-day window. The 171 players who filed can start negotiating money with all teams starting Friday.